Welcome to Region 6!
At the Society level, ASCE is advocating for Civil Engineers at the Federal level. We are advocating highway bills, education, & licensure requirements to provide the quality of engineer our world needs.
At the Section & Branch level (local) ASCE is your personal gateway to Civil Engineering in Texas, Oklahoma, New Mexico and Mexico.
My name is Sean P. Merrell, PE, PTOE and I am honored to be the Region 6 Director. As such, I am the conduit for information and services between the Society and you. If you have an issue, or need some help with ASCE, I along with your Region 6 Governors, am here to help you.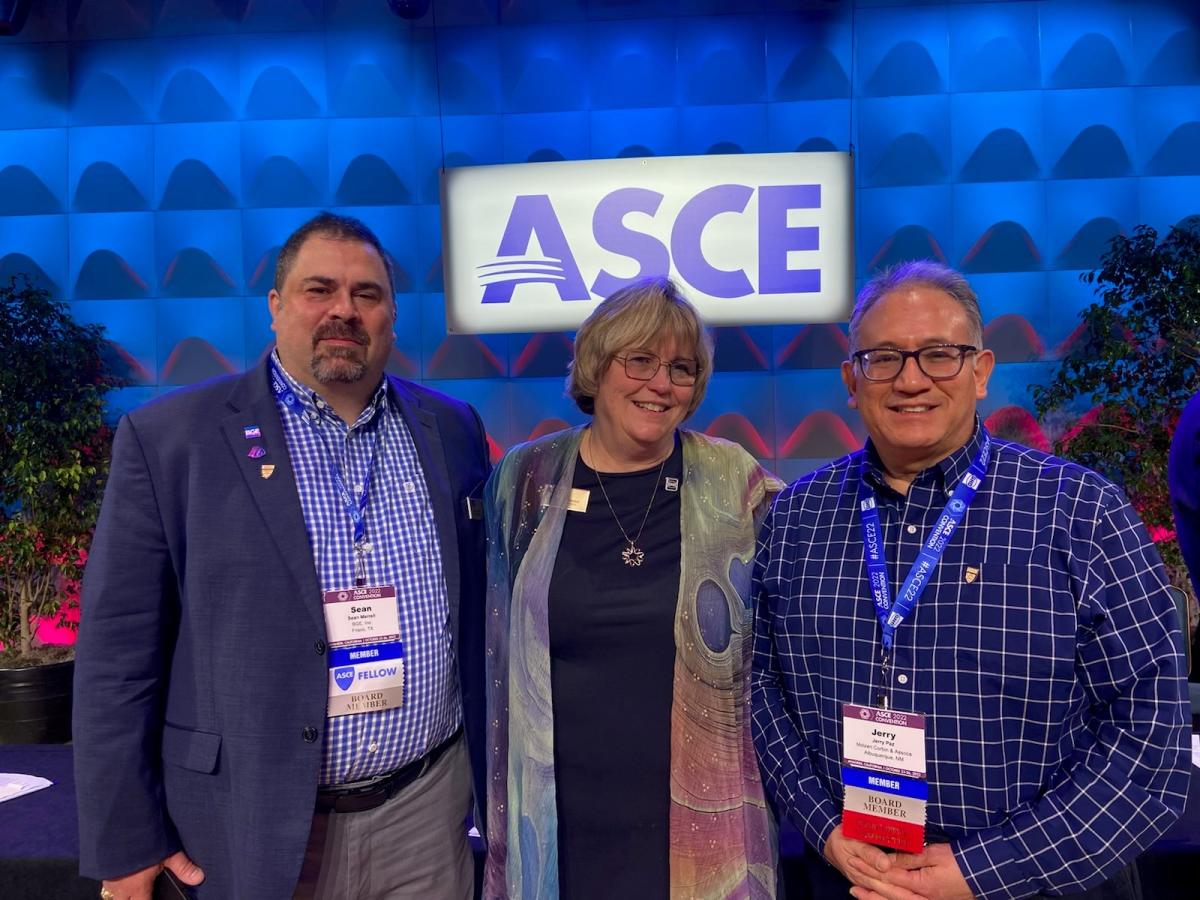 Incoming ASCE Region 6 Director Sean P. Merrell, ASCE President Maria Lehman and Outgoing Region 6 Director Jerry Paz
---