February 2019 Region 1 Director News
Dear ASCE Region 1 Leadership
This is a very troubling time for all of us. The world around us is facing challenges that we could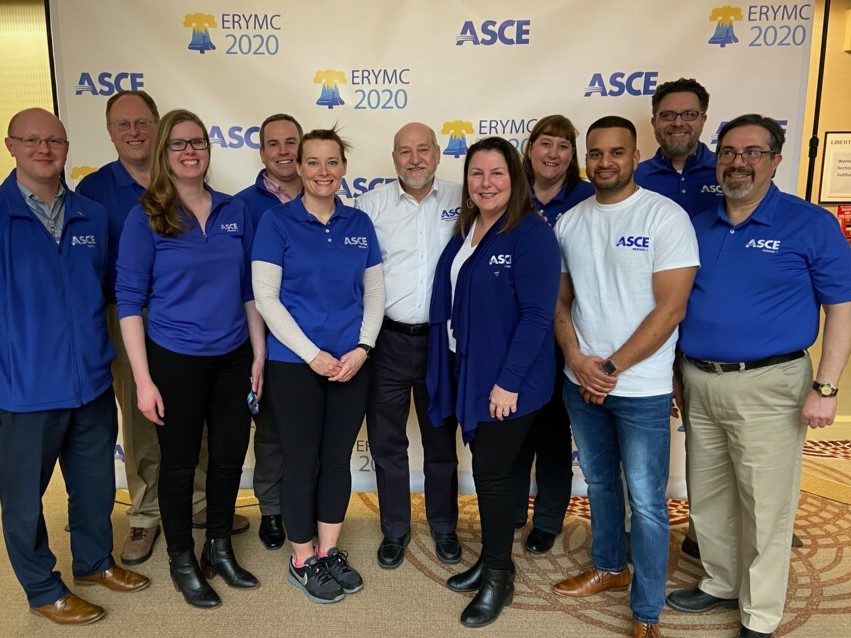 not have dreamed of three months ago. ASCE is concerned for your health and welfare, which is why we have taken the drastic steps to suspend all in person activities including all student competitions. The leadership of Region 1 has been discussing ways in which we can engage our Region 1 leadership. As you know, we have cancelled our Spring Region 1 Assembly and are currently looking at new ways to engage our Sections/Branches and Students. To this end, we will be scheduling a Region 1 Section, Branch and Student Chapter Webinar in the coming weeks. We will be emailing an invitation with an agenda to each of our Sections, Branches and Student Chapters. We want to hear from each of you on how you're engaging your members.
More importantly, we want to hear from each of you on how ASCE and Region 1 can help and support you during this health crisis! The Civil Engineering Community is mandated to protect the health, safety and welfare of the public. This is engrained in our fabric and in everything that we do as Civil Engineers. I know that we will all come out of this health emergency stronger and refocused on what matters most. While we weather this crisis together, ASCE has created several resources for you.
Please stay safe and stay healthy. We look forward to seeing you soon!
Tony
Anthony Cioffi, P.E., F.ASCE
Region 1 Director
Governors Committees
Shahin Ariaey-Nejad Rafiq Chowdhury
Craig Ruyle Laurel Welch
B. Logan Johnson Joe Michiels
Danielle Spicer Anni Autio
Brad Kubiak
Brad Summerville
Beth Ann Smith