THANK YOU, REGION 1
October 26, 2020
Hello, All Region, 1 Sections, Branches & Student Chapters!
I want to take this time to thank each of you for all the support that you have showed me over the past 3 years. It went fast! Today, I feel like it just started. I have met so many of you at the various ASCE and Region 1 events and memories over the past 3 years. I have enjoyed every moment. It was my hope when I started this journey that I would leave Region 1 better than when I found it. I think together we achieve this. COVID-19 has changed us forever. We lost people who were close to us. COVID-19 made us think of new ways to engage the members of the Region. I am especially proud of all of the work that the Region 1 Board did over the past 3 years and would like to once again thank them for their support and tireless hours of work to make ASCE Region 1 and our profession the best that it can be.

A Special Thank You to the following:
Region 1 Governors: Craig, Brad K., Beth Ann, Daniel, Brad S., Logan, Shahin
Region 1 Committee Chairs: Rafiq, Laurel & Joe
ASCE Past-Presidents: Guna, Robin & Kristina ASCE
Board Members: All
ASCE President Elect: Jean-Louis
ASCE Staff: Tom Smith, Patty, Leslie Payne, Loretta, Jane, Alicia, Kelly Dooley, Nancy Berson, Hannah, Jennifer, Daryl, Curtis, Becky, Carol Bowers, Casey, Wendy, Tara, Beth, Emily, Leslie Nolan, Melissa P., & Roxann.
I would like to welcome to the Region 1 Board, your new Director John Folts and Governor Erin McCormick. I have full confidence in them to continue the great work.
In closing, this is not the end of my journey, but only the beginning of the next. I will be working with ASCE CSM, ExCEEd Reboot, Region 1 NYS Council and back where I started with the Met Section. I am always happy to make presentations in the future. I will continue to bleed ASCE Blue and am looking forward to the day when we can all be together again. I hope that one day in the future, I may be able serve once again on the Board of the American Society of Civil Engineers.
​Safe! Remember we are Region 1 Strong!
Tony

Outgoing ASCE Region 1 Director
Welcome to Region 1!

Your Board of Governors is excited about the future of our Region. The Purpose of Region 1 is Advancing the Profession by:
Inspiring Members
Creating Excitement
Promoting Excellence in Civil Engineering
Inspiring the Next Generation
I'm excited about the future of Region 1 and am encouraged by the work of the Region 1 Governors and volunteers. The Sections and Branches are working hard to support their members with Lectures and Forums that offer PDH's and well as other Outreach activities. One of our goals is to help groups that at are struggling. If your Section/Branch/YMG/Institute/Student Chapter would be interested in meeting with the R1 Board of Governors, please let me know. Student transition is another area that we would like to strengthen. Student Chapters are an integral part of our Region, and we want to support them and help them be the best that they can be.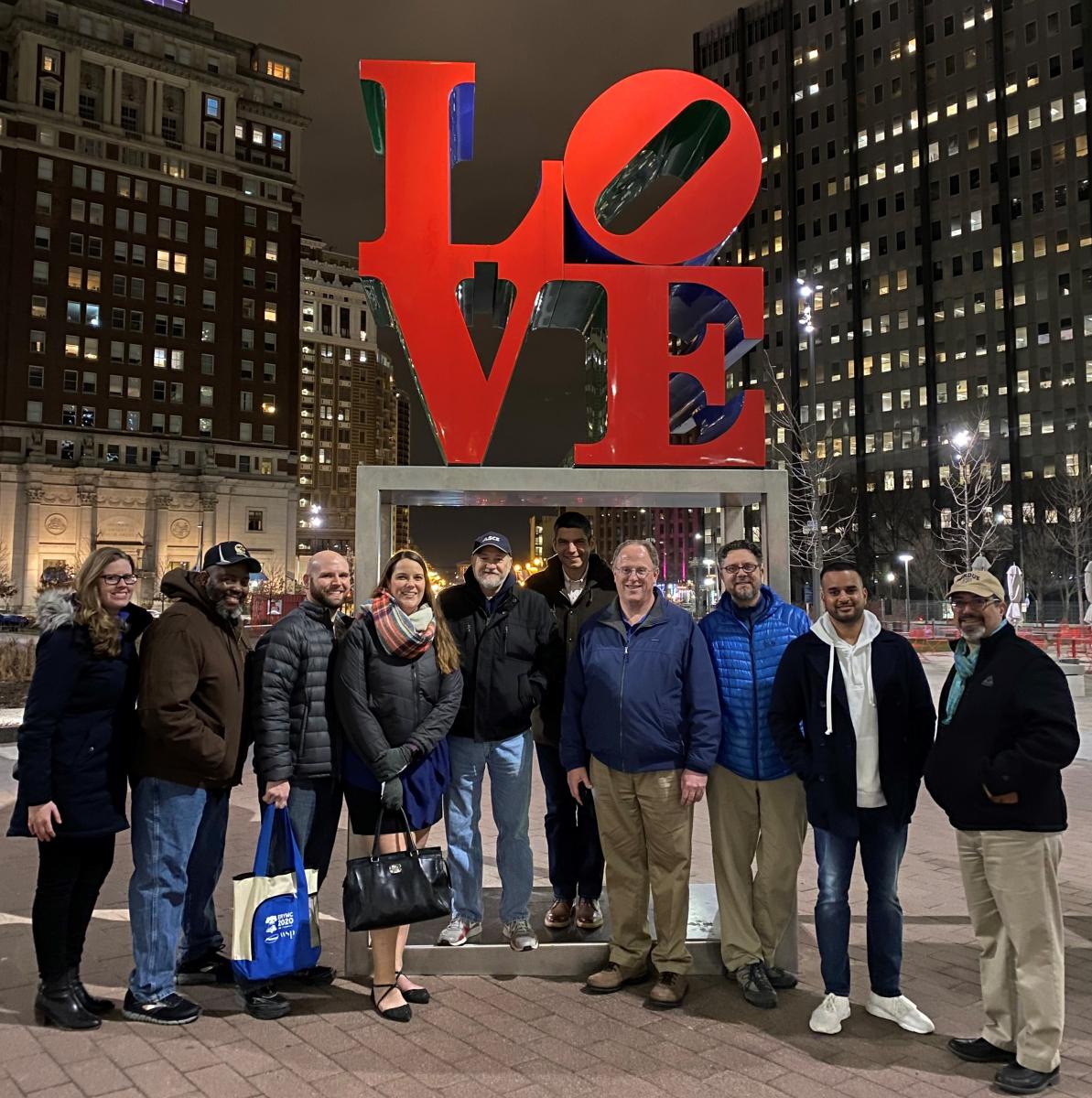 At the Society level, we continue to work on our Strategic Plan. We're building on the Strategic Initiatives and expect them to be released in the coming months.
Are there exciting programs and events going on in your local Section, Branch, Student Chapter, YM Group, or Institute Chapter? Please consider submitting an item for the Region 1 News. This is the place for photos from tours, shout outs to award winners, news of successful programs and events, and all the great things happening around Region
1. It's easy to submit news items via this online form.
Your Region 1 Board of Governors is always open to hearing about what's important to you. If you have something you want to share, please feel free to contact me at any time. I will be happy to address any issues or concerns during our monthly Region 1 Board of Governors calls. Your Governors and I are here to help you and make your group successful. Please let us know how we can help!

Region 1 and ASCE is a volunteer organization and works through the efforts and dedication of our many of our volunteers. I would like to take this opportunity to Thank You! I hope you will consider giving back to our great profession as we inspire the next generation. Please consider joining us on our journey.
Tony Cioffi, P.E., M. ASCE Director, Region 1
To see more photos from Region 1 Events,
Announcements
Announcements
Upcoming Region Meetings
Fall 2020 - September 25, 2020 12:30pm to 5:00pm Virtual Meeting (See Events) (contact Beth Ann Smith to get link)
Spring 2021 - Glastonbury, CT (tentative)
Fall 2021 - ???
Metropolitan Section celebrates 100 years 2020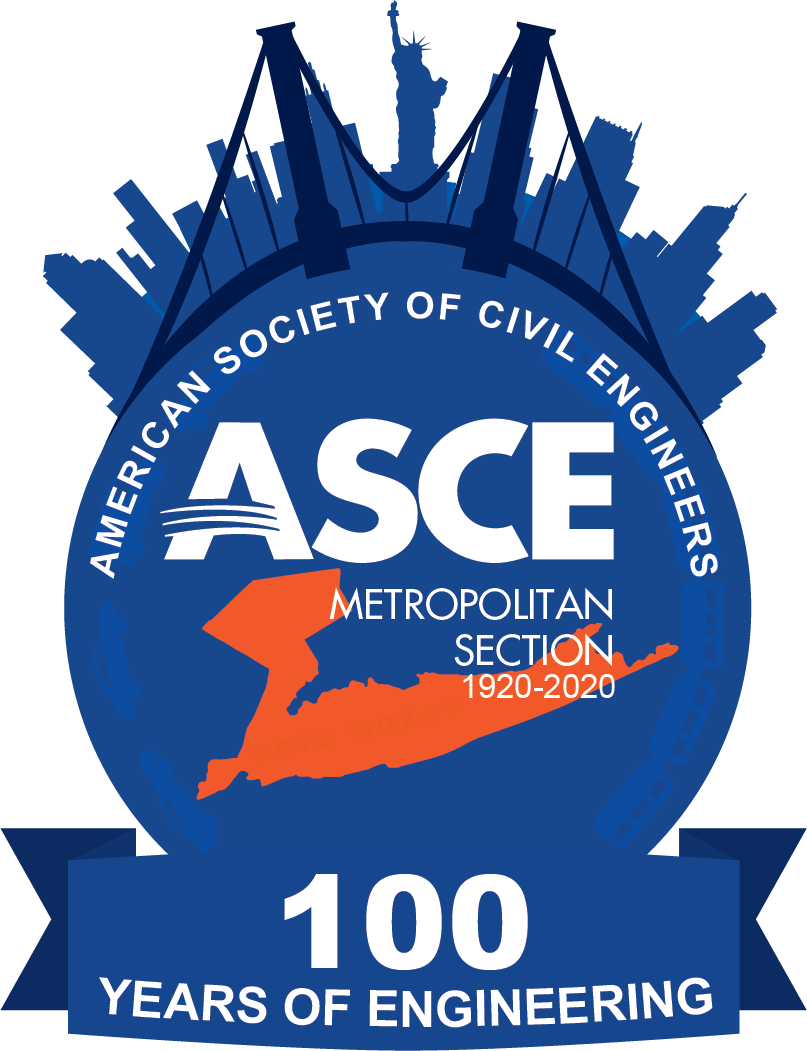 Region 1 Apparel -
ASCE Region 1 Leadership would like to make you aware of an option to purchase ASCE Region 1 apparel from Lands End. A white stitched "ASCE Region 1" logo will appear on the apparel that you purchase. You will order directly from Lands Ends' website https://business.landsend.com/store/asceregion1/