Welcome to Region 5!
 
Your Board of Governors is excited about the future of our Region. The Purpose of Region 5 is Advancing the Profession by:  
•    Inspiring Members
•    Creating Excitement
•    Promoting Excellence in Civil Engineering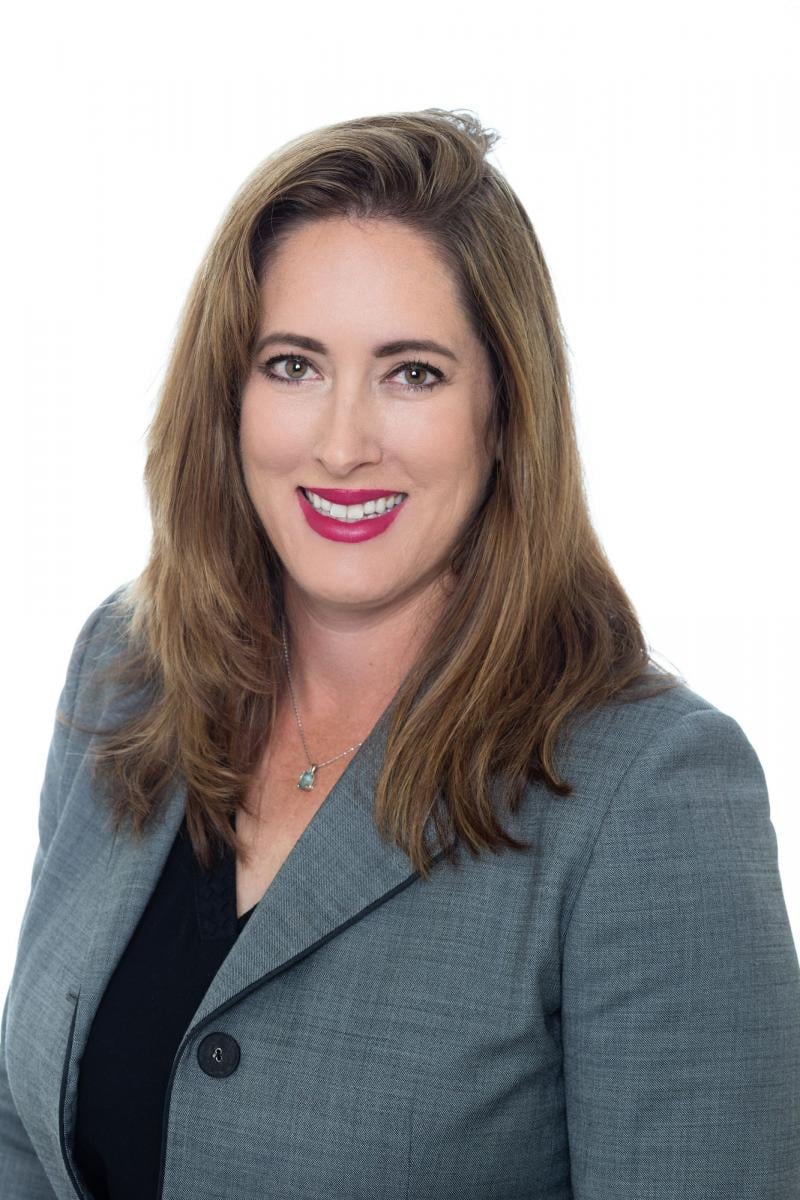 I'm encouraged by the support and participation of your Governors in this process.  There is an air of excitement about the future of Region 5.  One of our initiatives is to help groups that at are struggling.  If your Section/Branch/YMG/Institute/Student Chapter would be interested in meeting with the R5BoG, please let me know.  We can discuss general concerns or focus our meeting on one topic like student transition.  I like to think of these meetings as personalized information beyond the MRLC. We're actively looking for locations for upcoming meeting, so please consider hosting.
Your Region 5 Board of Governors is always open to hearing about what's important to you.  If you have something you want to share, please feel free to contact me at any time.  I will be happy to address any issues or concerns at monthly BOG calls.  Your Director and Governors are here to help you and make your group successful.  Please let us know how we can help!
Sarah Matin, P.E., M. ASCE
Director, Region 5
---
| | | |
| --- | --- | --- |
|         |           |         |
|         Region Photos |        Region Contacts |       Events Calendar |
---
Region 5 at the 2023 President Governors Forum in Reston, VA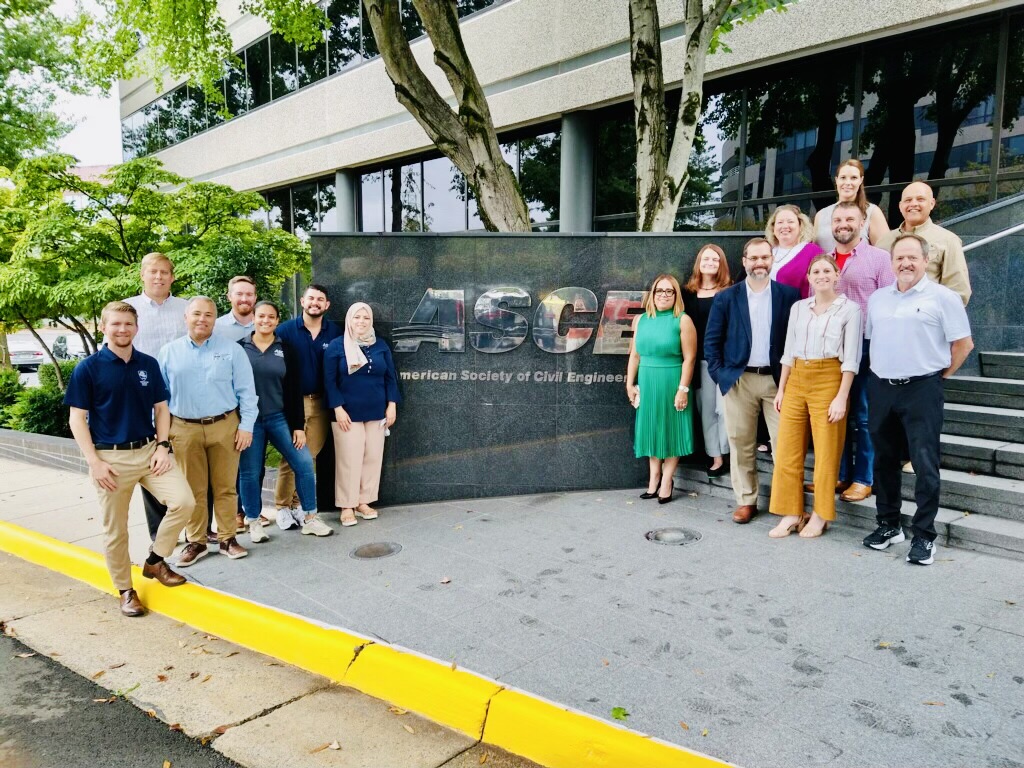 September 9-11, 2023, incoming Region, Section, Branch, and Institute leaders were invited to participate in the ASCE Leader Orientation and the ASCE Presidents and Governors Forum (PGF). Leader orientation is designed to provide incoming Society leaders with information they need to succeed in the position they serve. The PGF features interactive professional development sessions, best practice presentations, hands-on exercises for effectively running your groups, and opportunities for open discussions with your Society leaders.
Region 5 was well represented with leaders from the Region 5 Governing Board, Transportation and Development Institute, Construction Institute, Environmental and Water Resources Institute, Alabama Section, Montgomery Branch, Florida Section, Broward County Branch, East Coast Branch, Palm Beach Branch, Suncoast Branch, Georgia Section, Louisiana Section, Mississippi Section, and Puerto Rico Section.
---
Region 5 Assembly and Breakout at the 2023 Eastern Multi-Region Leadership Conference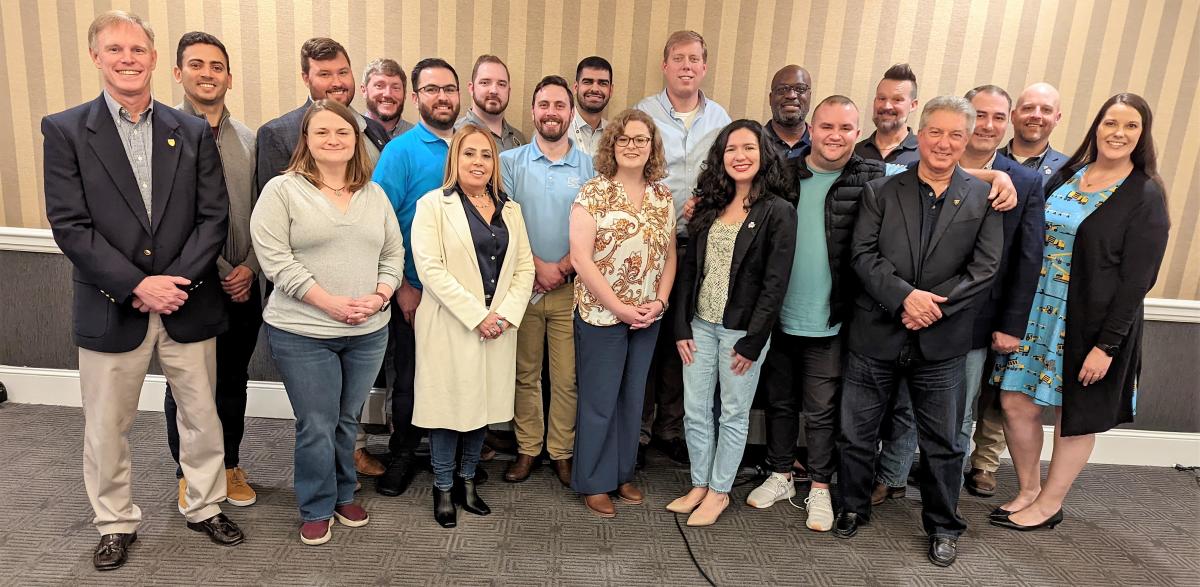 The Region 5 Assembly and Region Breakout was held during the 2023 Eastern Multi-Region Leadership Conference (MRLC), which was hosted at the Sheraton-Le Meridien Charlotte in Charlotte, North Carolina on January 20th and 21st.  The assembly and breakout was a great opportunity that allowed members to meet the Region 5 Board of Governors, interact with other members from Region 5, discuss the benefits of attending the MRLC, and learn how the Region 5 Board of Governors can assist your Section, Branch, or Institute.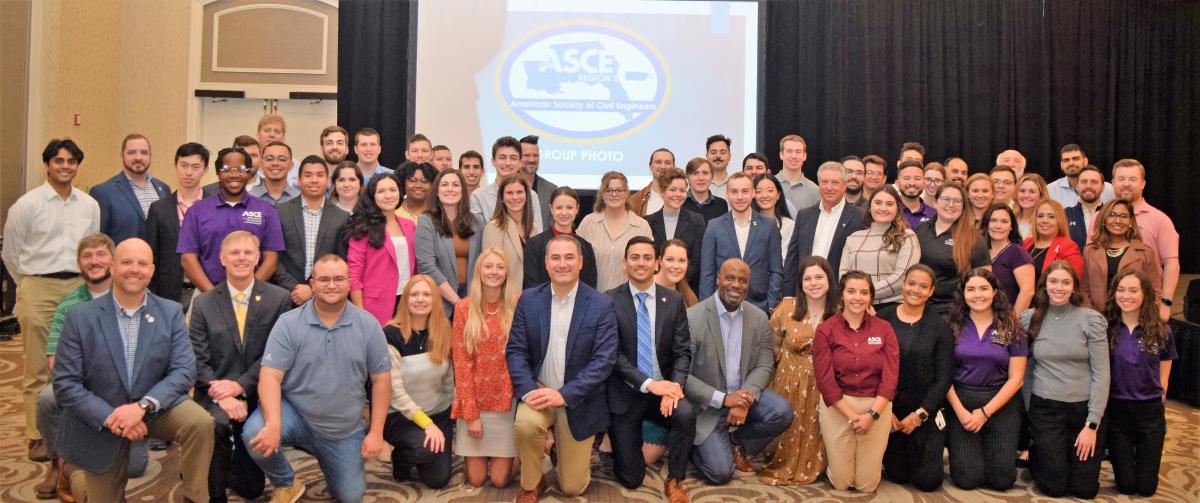 ---

Region of the Year Award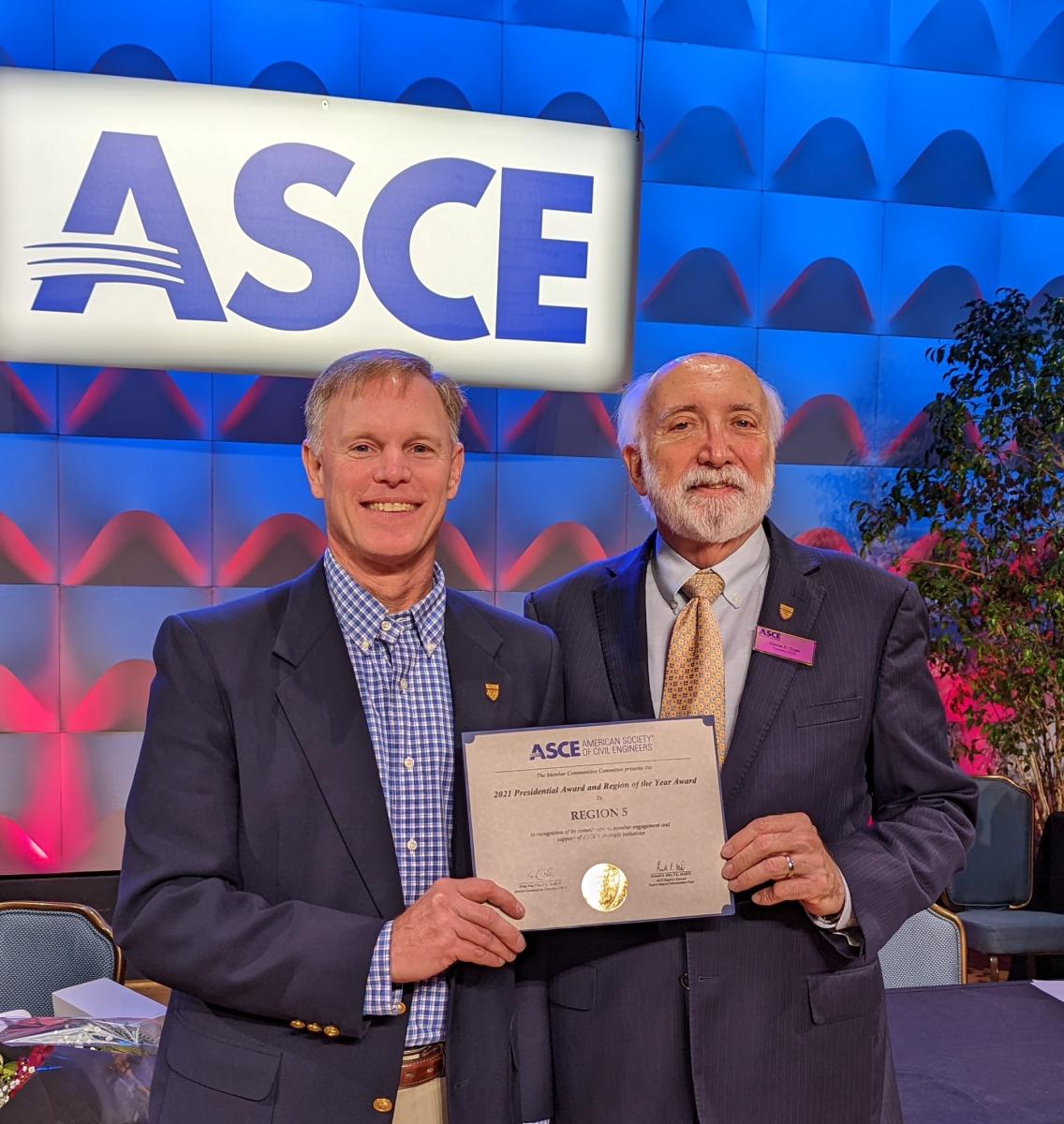 On October 23, 2022, Region 5 was awarded the Region of the Year Award and the Presidential Award. Region 5 was selected by the Region Support Subcommittee of the Member Communities Committee (MCC) to receive the Region of the Year Award and the Presidential Award. Each region was evaluated based on the 2021 Region Health Scorecard sent on September 8, 2022. The scorecard was developed by MCC and used as a metric to track trends over time and to measure the effectiveness of the geographic regions in moving toward fulfilling ASCE's strategic goals. Additionally, the ASCE Region Award Program was developed to encourage Geographic Regions to fulfill their engagement responsibilities as assigned in the ASCE Official Register and ASCE Strategic Plan. Lawren Pratt accepted the award on behalf of Region 5 from ASCE President Dennis Truax at the Board of Direction meeting in Anaheim, CA.
---
2022 Region 5 Civil Engineering Student of the Year Award – Ki-Ana Moody, S.M.ASCE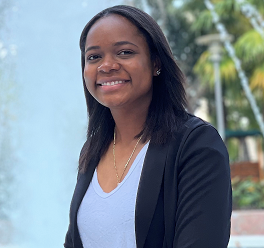 Ki-Ana Moody is a civil engineering student who has worked herself through the COVID years as a transfer student from Belize to the pinnacle of student chapter leadership at the ASCE student chapter at Florida International University. She did everything a chapter president must do – and did all of it with a big smile. This year, she successfully achieved chapter goals of improving member involvement and increasing the sponsorships. She did this by bringing in 72 new members and 17 new sponsors. As president, she oversaw and delegated tasks to officers to make sure tasks were done in a timely matter. She organized e-board meetings and worked with all of the directors and officers to plan events, prepared for the long-awaited student conference all the while working with advisors and faculty in the FIU College of Engineering to receive the much-needed funding for the student conference and oversaw their foundation account. More importantly, she led FIU to placing 5th overall in the ASCE Southeast Student Symposium. As the Sponsorship/Fundraising Director the previous year, she created the sponsorship packet entailing chapter achievements and history. She established and maintained relationships between the new and current sponsors and the chapter. Here she also planned the fundraising events and activities needed for conference competitions. 
---
2022 Region 5 Civil Engineer of the Year Award – Dr. Christiane Q. Surbeck, Ph.D, P.E., ENV SP, F.EWRI, M.ASCE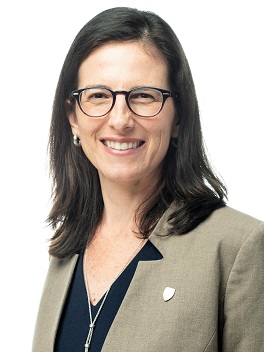 Dr. Cristiane Surbeck is a Professional Engineer, Associate Professor, Chair of the Department of Civil Engineering, and former Associate Dean of Academic and Student Affairs of the School of Engineering at the University of Mississippi (UM). She has worked in academia and consulting, with projects throughout the U.S. and abroad, while also serving on several ASCE-EWRI committees and councils. Her consulting work (1996-2003) included soil and groundwater remediation at hazardous waste sites, environmental due diligence for manufacturing facilities, and stormwater monitoring programs. Her remediation work led to the removal hundreds of thousands of pounds of chemicals from soil and groundwater through the design and operation of numerous remediation systems for corporate and government clients. For her environmental due diligence work, she advised corporate environmental managers after conducting environmental due diligence studies throughout the United States, Brazil, and Mexico. This past work, including 10 years of teaching the subject to undergraduate and graduate students, has led to a contract to publish a textbook on environmental remediation.
---
2022 Region 5 Young Civil Engineer of the Year Award – Jennifer Sloan Ziegler, Ph.D, P.E., M.ASCE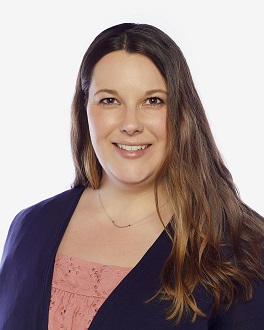 Dr. Jennifer Sloan Ziegler is a civil engineer and project manager with a wide variety of experience in coastal and water resources engineering. With nearly a decade of experience, she assists with business development efforts and serves as a project manager and engineer for Cypress Environment and Infrastructure, a small woman-owned science, engineering, and planning firm in Ocean Springs, Mississippi. There, she works on a diverse portfolio of projects for public and private clients including coastal structures, water resources, and environmental planning. She was honored as the 2021 ASCE Mississippi Section Young Engineering of the Year and as a National Society of Professional Engineers Emerging Leader. In 2021, the Shepard State Markshwalk Pier, a project led by Sloan Ziegler, was named a 2021 Regional Best Project by Engineering News Record (ENR).
---