ASCE Region 4 Society Director Message
Welcome to the ASCE Region 4 website. Region 4 is comprised of 8 Sections (Arkansas, Indiana, Kentucky, North Carolina, South Carolina, Tennessee, Virginia, and West Virginia). The Region Board of Directors has nine Governors and a Society Director, and we also have the first Younger Member Advisory Council (YMAC), made up of young members (YMs) from each Section, within ASCE to advise the Region Board on Society issues from the YM perspective. Within Region 4 are 38 Branches, 16 YM Groups, 44 Student Chapters, 14 Institute Chapters and over 13,000 members of the civil engineering family.

Our Region 4 website updates people about what we are doing in the Region for our membership, for ASCE as a whole, and for society. ASCE is working hard to develop opportunities and programs for the memberships and this website will try to reflect what is happening at the Society level along with the focus of the Region 4 activities. The Society website is www.ASCE.org, and if you have not visited, I encourage you to do so. Please return to the Region 4 Website regularly to keep informed.

It is an honor to serve on the ASCE Board of Directors as your Society Director from Region 4. This is one of many conduits for information and services between the Society and you.

Thank you for visiting our website and if you have comments or questions, please contact either myself or any of the Governors found here.

ASCE Region 4 has always been an integral part of the Society, pushing for initiatives and actions that are important to society and our membership. Members of ASCE Region 4 are active on Society Committees, State boards, local boards and committees, and active participants in the ASCE Key Contacts program to mention only a few. TOGETHER WE WILL MAKE A DIFFERENCE!

Thank you for being a member of ASCE.
Robert L. Cagle III, P.E., F.ASCE
ASCE Society Director from Region 4
---
Region 4 History & Heritage Committee
On May 1, 1927, workers employed by the American Bridge Company began construction of a new and revolutionary suspension bridge that would span the Ohio River. This new span would link the towns of Point Pleasant, WV and Gallipolis, OH. Little more than a year later, on May 18, 1928, traffic began flowing across the newly erected structure.
For nearly 40 years, this bridge, considered in its day to have been an engineering marvel, would safely shepherd traffic from one side of the Ohio to the other. So routine in the daily lives of many people, it would soon come to be taken almost for granted. However, the events of December 15, 1967 would forever shatter any previous sense of complacency. The failure of this once beloved local icon would forever scar the memories of survivors and witnesses alike. Yet, it would also serve as the catalyst that would usher in a new era of safety awareness and construction innovations. In response to this catastrophe, Congress established National Bridge Inspection Standards. These standards created a rigorous nationwide bridge safety inspection program to detect unsafe structural conditions, prevent future tragedies, and save countless lives.
However, the loss of 46 lives, coupled with the spectacular images that were flashed around the world, has ensured that its name will remain forever etched alongside other historic synonyms for "Disaster." More than 50 years later, we still feel a sense of awe and sadness when we hear the name.
Silver Bridge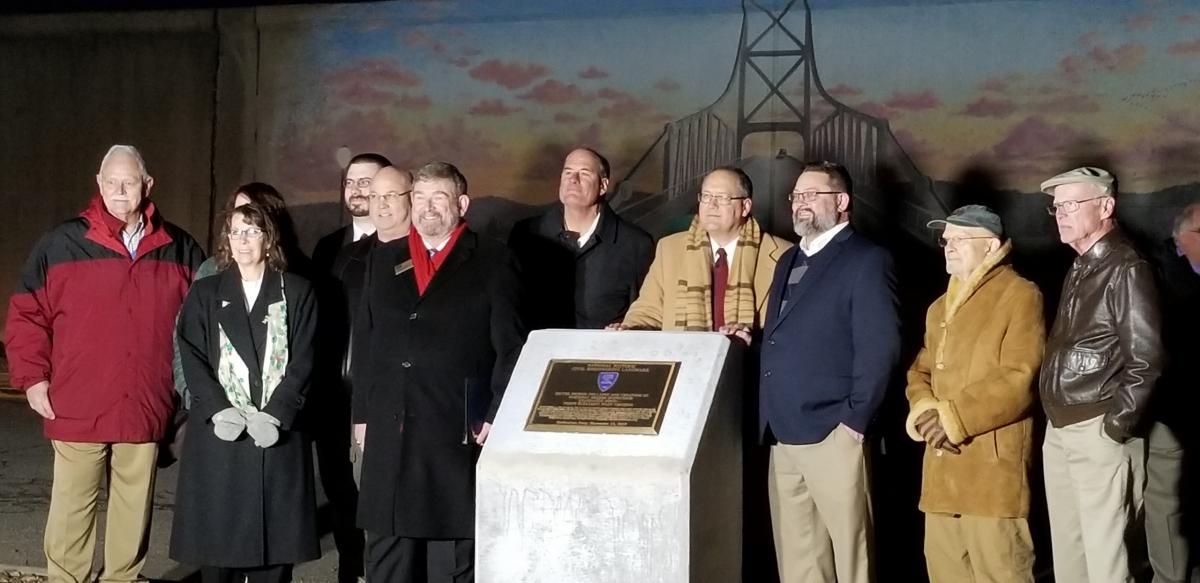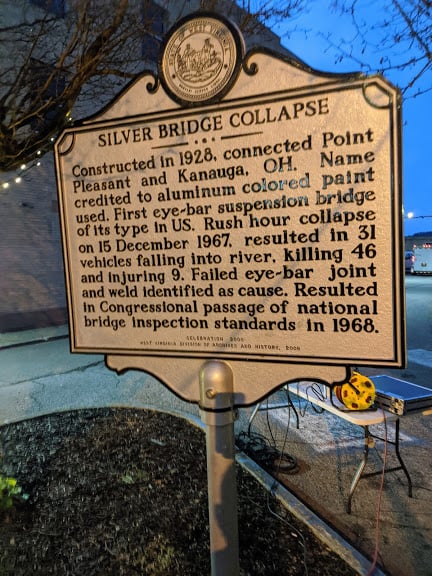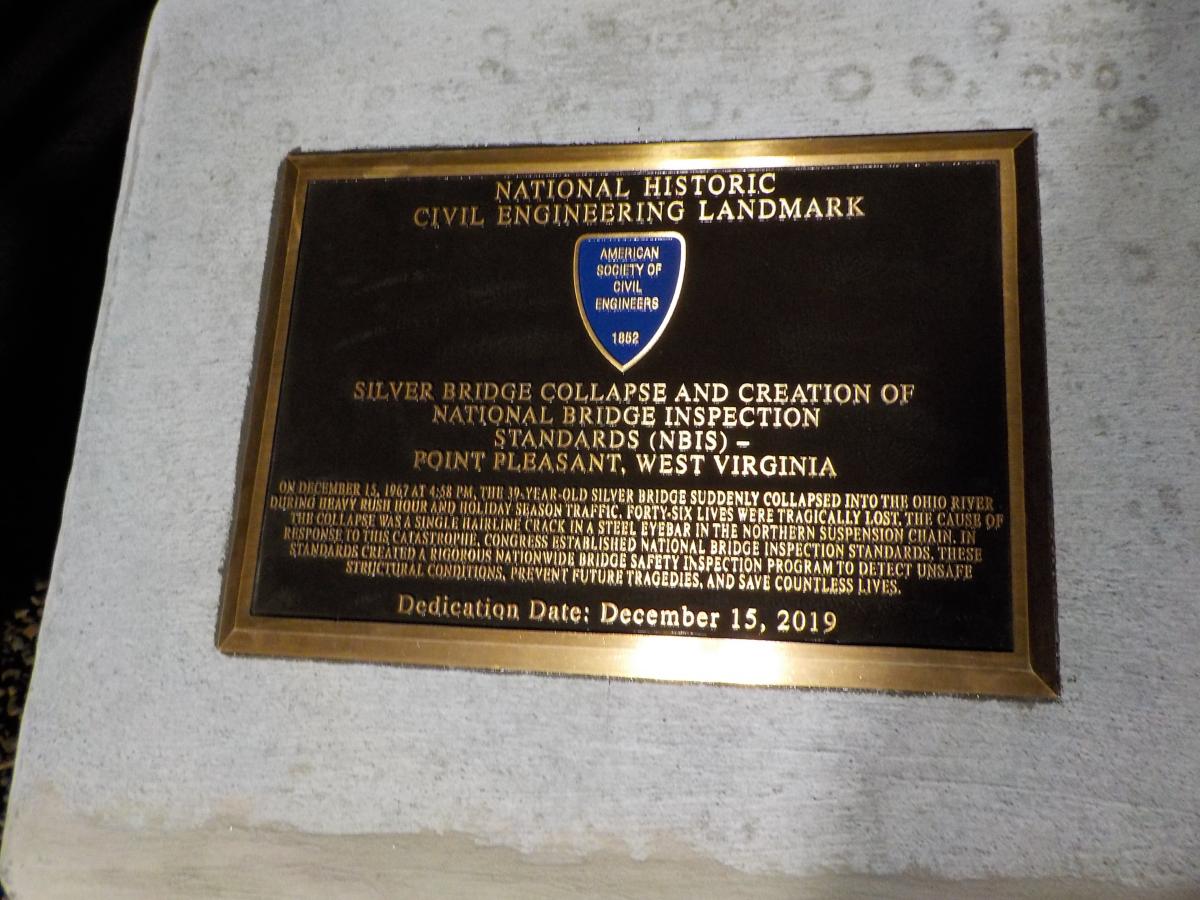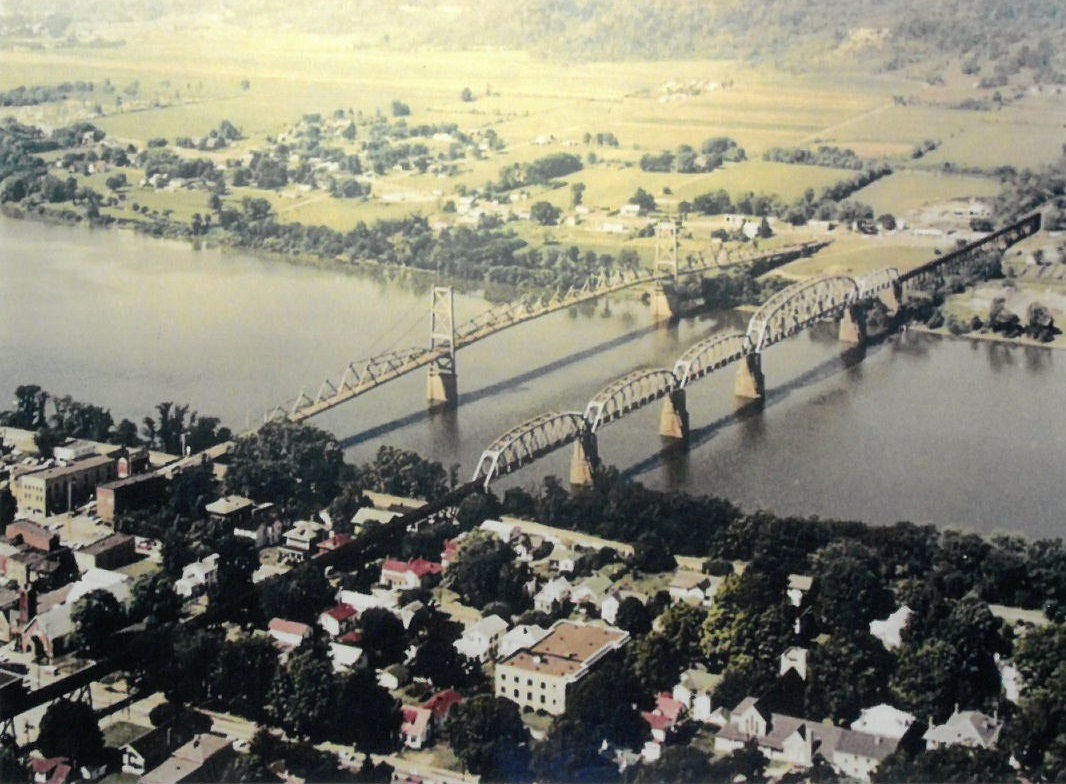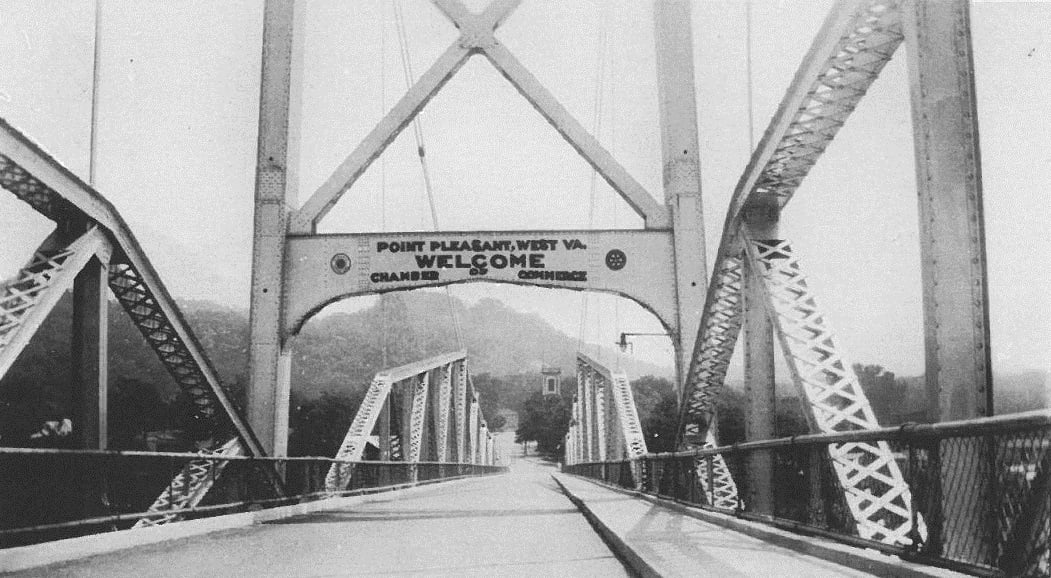 ---
Region 4 2020 - Awards and Events
2020 Richard H. Nettleton Outstanding Practitioner Advisor Award
The ASCE Committee on Student Members has selected Ms. Ashely Smith, P.E., M.ASCE of CDM Smith in Nashville, TN as the 2020 Richard H. Nettleton Outstanding Practitioner Advisor. Ms. Smith is the Practitioner Advisor for Vanderbuilt University and was selected for this award based on her outstanding work and dedication to the Vanderbuilt University ASCE Student Chapter. Region 4 is proud to have such an outstanding engineer leading the future engineers of our profession. Congratulations, Ashley!
This award is named after Richard H. Nettleton who was the Practitioner Advisor for Old Dominion University for many years until he was killed in a mass shooting in Norfolk in 2019. We honor his memory through selecting an outstanding Practitioner Advisor who dedicates their time and effort to our students chapters, the same as Richard Nettleton did at Old Dominion.
Region 4 in Philadelphia, PA for the 2020 Multi-Regional Leadership Conference
Region 4 Students, Younger members, Branch Leaders, Section Leaders, Governors, and the Director all took part in the two day MRLC, held in Philadelphia, PA. While at the conference, the Nashville Branch was awarded the Outstanding Section and Branch Award representing the Medium size Section and Branch category. Congratulations, Nashville! You make Region 4 proud!


---
Region 4 2019 - Awards and Events
ASCE Region 4 is Indy Bound
The Indiana Section welcomes the Region 4 Governors and 2019 Spring Assembly to Indianapolis, IN on May 10-11, 2019. Lively discussions were had amongst the Governors and Section and Branch leaders from across Region 4 on strategic initiatives of ASCE.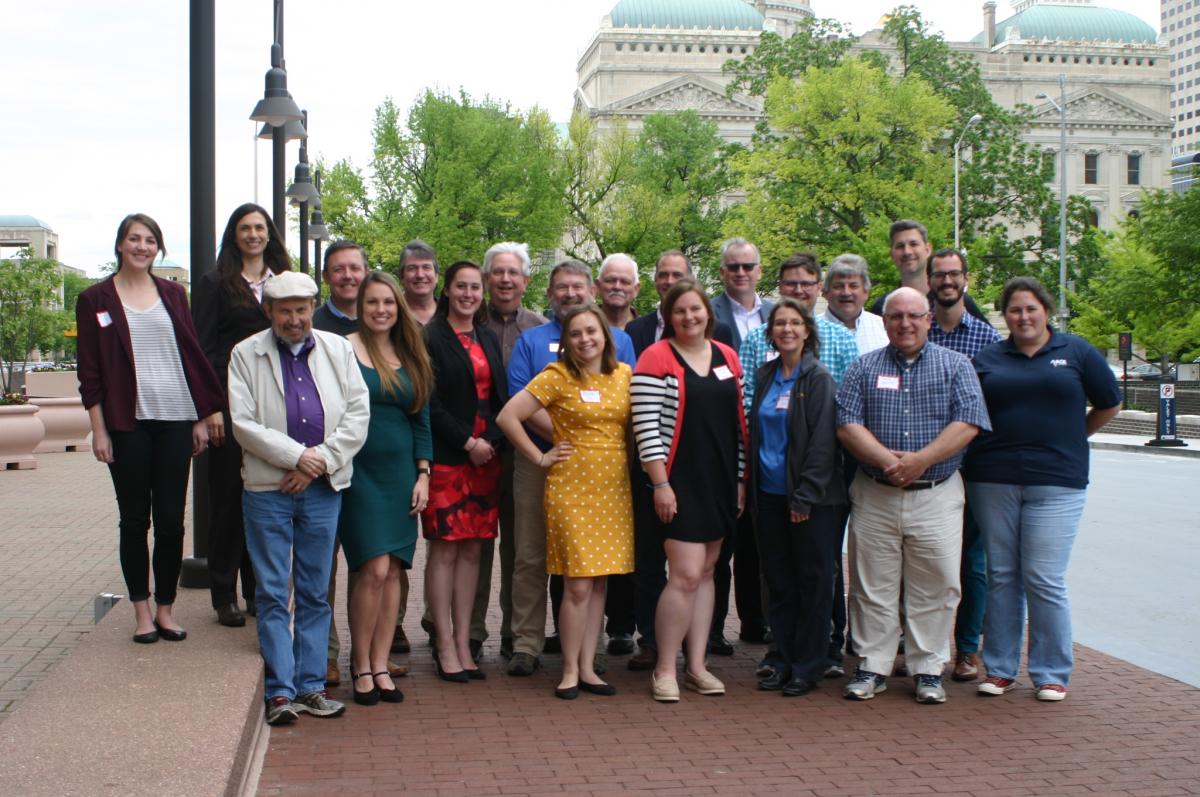 The inaugural Region 4 Younger Member Council held their first face to face meeting. They discussed their concerns with the Region and how we can work together to provide member value for the Region. They hosted their own social on Friday night and joined the Assembly for the D.V. Terrell Paper Presentation.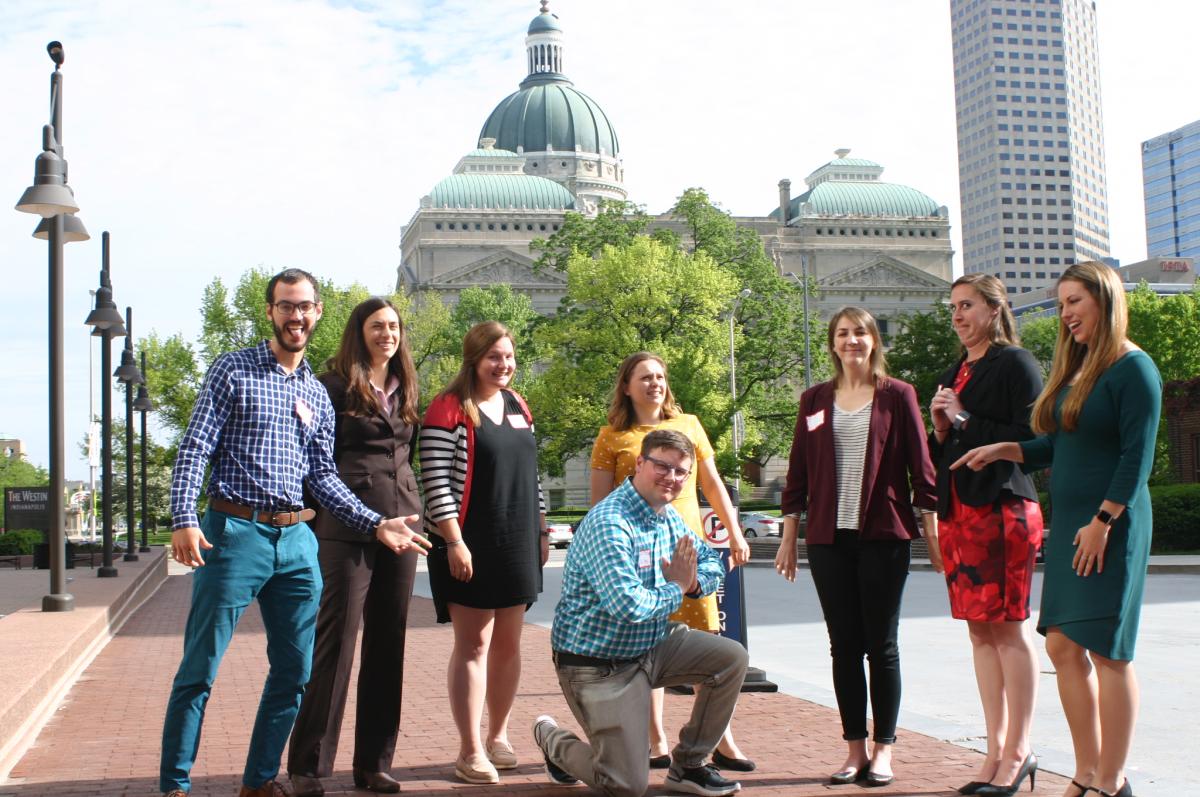 The Annual DV Terrell Presentation was held. This years competition had four presenters. Three of the DV Terrell presenters competed in person at the Spring Assembly while one of the presenters gave her presentation via Skype so that she could attend her best friends wedding as a bridesmaid.