Current Newsletter
2018 ASCE Board of Direction Meeting

I was honored to attend the first 2018 ASCE Board of Direction meeting in President Kristina Swallow's hometown of Las Vegas. It was President Swallow's first board meeting as President and we enjoyed a productive time.
Highlights from the Board meeting:
The Board of Direction Nominating Committee met Friday morning, January 11th, and selected Louis C. Aurigemma PE, F.ASCE, and Kancheepuram (Guna) N. Gunalan, Ph.D., PE, D.GE, F.ASCE, as the official nominees for 2019 ASCE president-elect. The Society's election will be conducted May 1st through June 1st via online ballot. (Read the ASCE News story.)
The Board of Direction heard presentations from leaders of three ASCE institutes – the Architectural Engineering Institute, the Engineering Mechanics Institute, and the Structural Engineering Institute. Board members also were able to engage the leaders in a valuable question-and-answer session to learn more about their programs and better align their individual activities with those of the Society. (Learn more in this ASCE News story.)
Similarly, the Board heard from a panel of Younger Members who provided an important perspective on the ASCE experience: that of the young professional.
The Board voted to authorize the ASCE Industry Leaders Council to further pursue a new strategic approach called Future World Vision. Whether that means creating a new group dedicated to consider the profession's future with this innovative framework for analysis remains to be seen, but we look forward to a progress report from the ILC on this topic at the March Board meeting.
Finally, the Board continues to work on its strategic plan. Last fall, we approved six goals. This winter, the Board Strategic Advisory Council is collecting feedback on different strategies that can accomplish those goals. BSAC will present recommendations at the March Board meeting.
The next Board meeting is scheduled for March 16-17 in Arlington, VA.

2018 Central MRLC in Omaha, Nebraska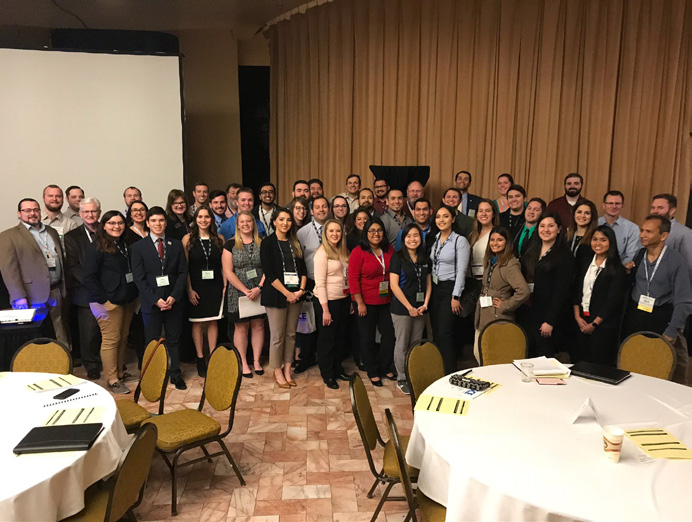 ASCE leaders from across Texas attended MRLC in January 2018,
held in Omaha, NE. Photo: Lindsay O'Leary
I enjoyed attending the Central MRLC in Omaha, Nebraska on January 25th through 27th. In addition to the Leadership meetings for Branches and Sections, Region Governors were able to meet representatives from Regions 3, 6 and 7 attending the Younger Member and Student Chapter Leadership meetings. After the conference ended, I was able to attend a Younger Member event touring the Strategic Air Command & Aerospace Museum and a delicious BBQ dinner.
The Region 6 Board of Governors were all in attendance in Omaha. David Calabuig Sr., P.E., Patricia Frayre P.E., Tim Newton P.E., Jerry Paz P.E., and Steven Johnson P.E. all had a great opportunity to meet and talk to ASCE members from Region 6 in addition to Regions 3 and 7. We also heard presentations from various excellent speakers and held a Board of Governors meeting Friday afternoon. During our meeting we discussed the Region 6 grant program and outreach to the New Mexico Section.
I hope our Branches will consider sending representatives to the 2019 Central MRLC in Dallas, TX on February 8th and 9th.
Please let me know if you have any questions or comments, or if you would like a Region 6 Governor to attend one of your Branch's meetings.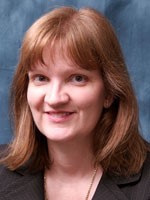 Nancy S. Cline, P.E.
Region 6 Director
---
Region 6 Governors:
David F. Calabuig Sr., P.E.
Patricia Frayre, P.E.
Steven P. Johnson, P.E.
Tim C. Newton, P.E.
Jerry B. Paz, P.E.
---
Previously Posted Newsletters: