Fall Governors Meeting and PGF
The Region 4 Governors met for their Fall in-person meeing in Hawks Nest, WV. At the meeting, Governors discussed many issues concerning the region including resolutions to ASCE national restructuring, upcoming budget for 2017-2018, Governor transitions and leadership positions. Bob Cagle with be coming on at At-Large Governor for a one year term as Christina Ammens vacated her last year to become the Virginia Section Governor. At the meeting, the out going governors for Tennessee and North Carolina were presented with plaques honoring their dedication and service to the society and Region. The out going governor for Virginia was presented with his plaque at the September Joint Society Luncheon in Virginia Beach, VA.
The same weekend, the incoming governors of Tennessee and North Carolina attended Governors Training and President and Governors Forum (PGF) in Reston, VA at ASCE Headquarters. The incoming Governors learned what their roles and responsibilities as a Region Governor and attended sessions and participated in open discussion on how to make their sections and branches better. Before the PGF was adjorned, some of the Region 4 leadership gathered infront of ASCE Headquarters for a picture.
Multi-Region Leadership Conference (MRLC) 2017
The Multi-Region Leadership Conference (MRLC) was held on January 19-21, 2017 at the Marriott at Newark Liberty International Airport in Newark, NJ. Regions 1, 2, 4, and 5 were represented at the MRLC. Students, Younger Members, and Seasoned Professionals enjoyed two days of leadership, comradery, and attendees got a sneak peek of the Dream Big movie.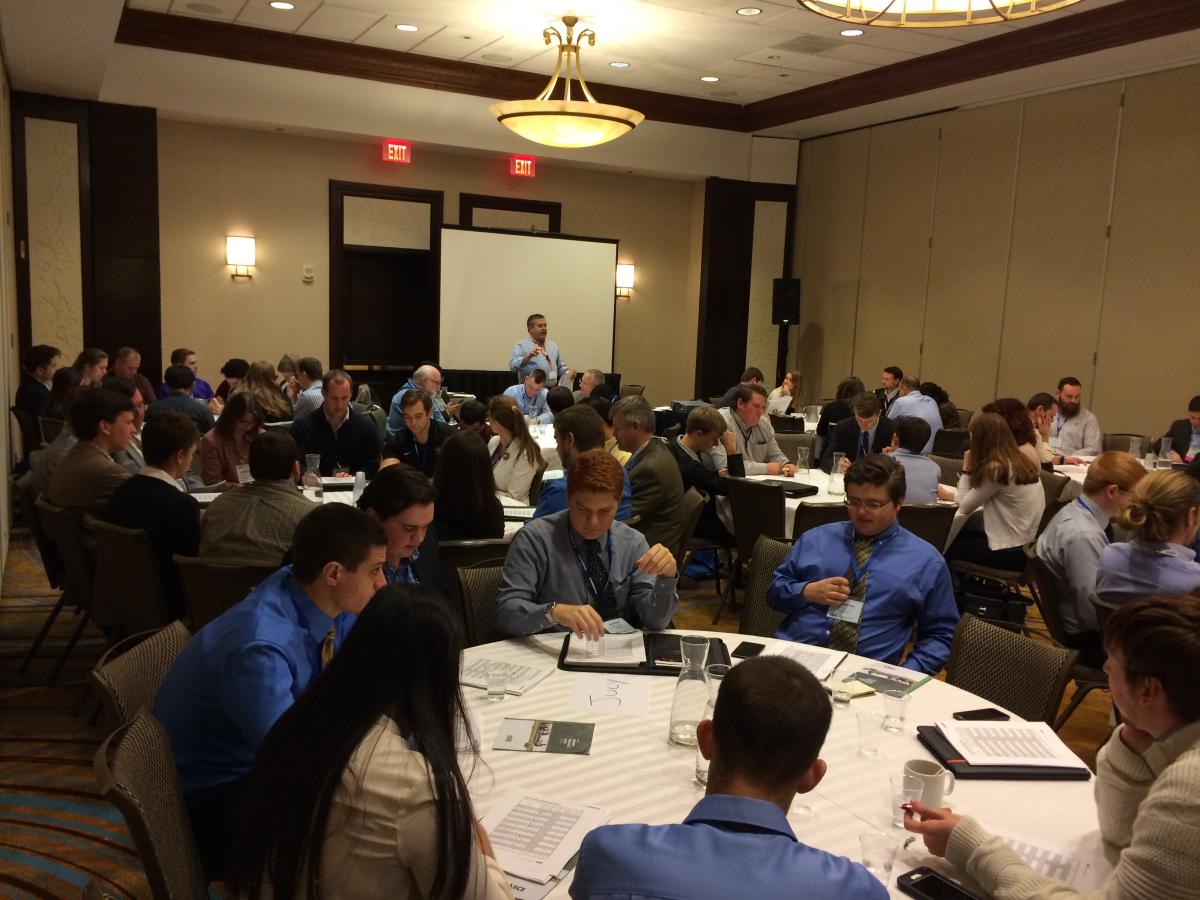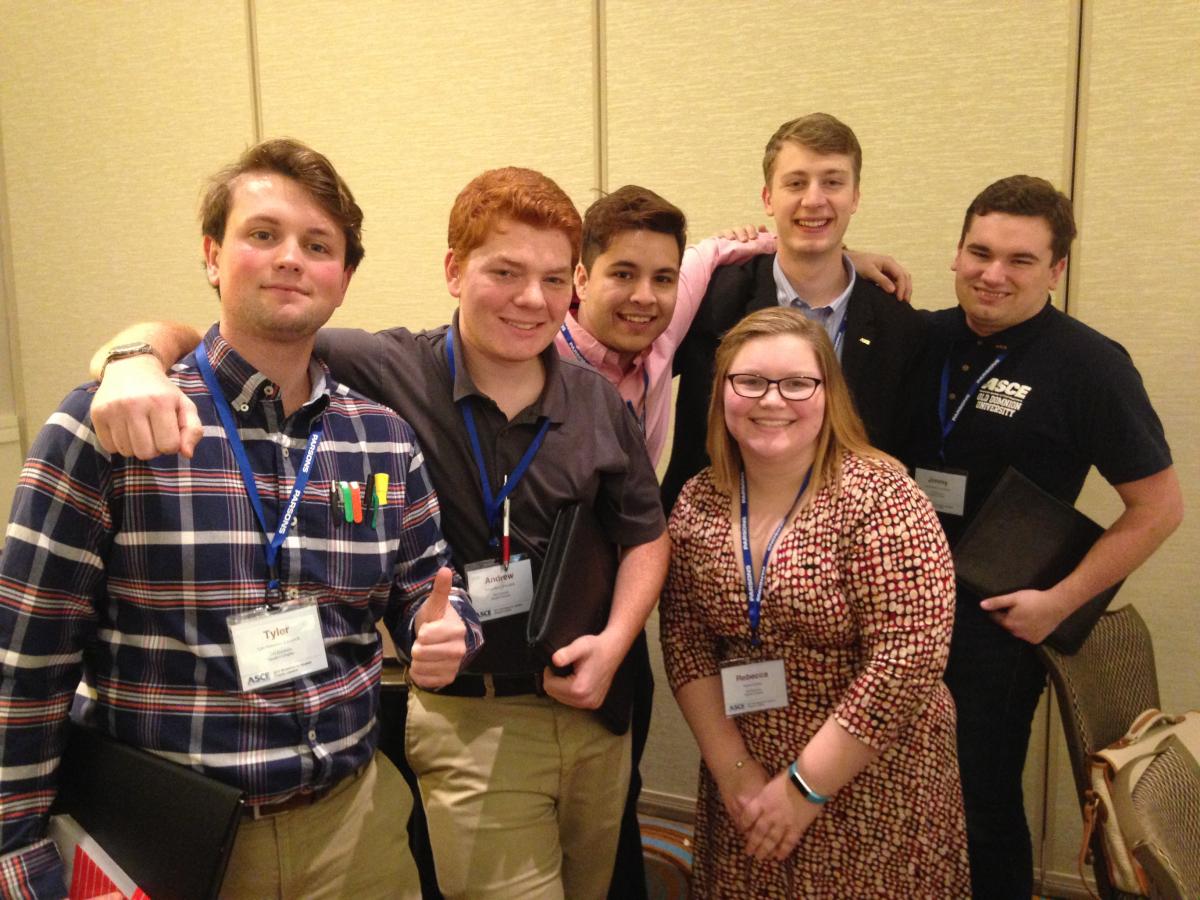 Region 4 walked away with various awards won by its members, sections, and branches. The Nashville Branch walked away with the Outstanding Section for a Medium Sized Branch. The Nashville Section also walked away with the Outstanding Website for Medium Sized Branch. Rajan Jha, President-elect of the Virginia Section, walked away with the Outstanding Young Civil Engineer in Private Sector. Rajan was one of the ten New Faces of Civil Engineering in 2016.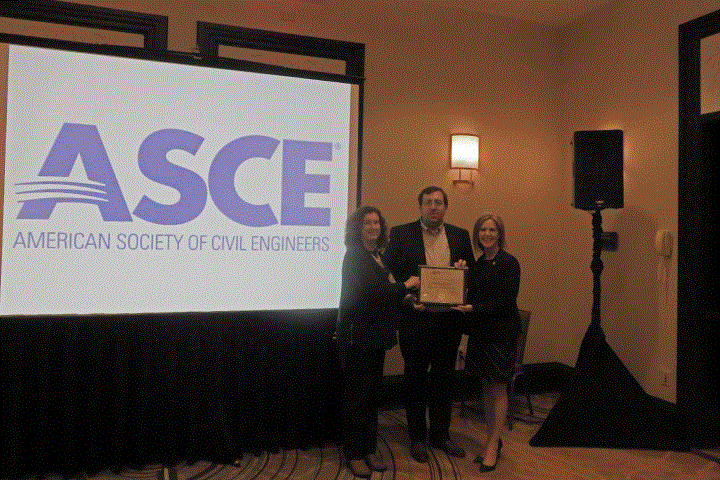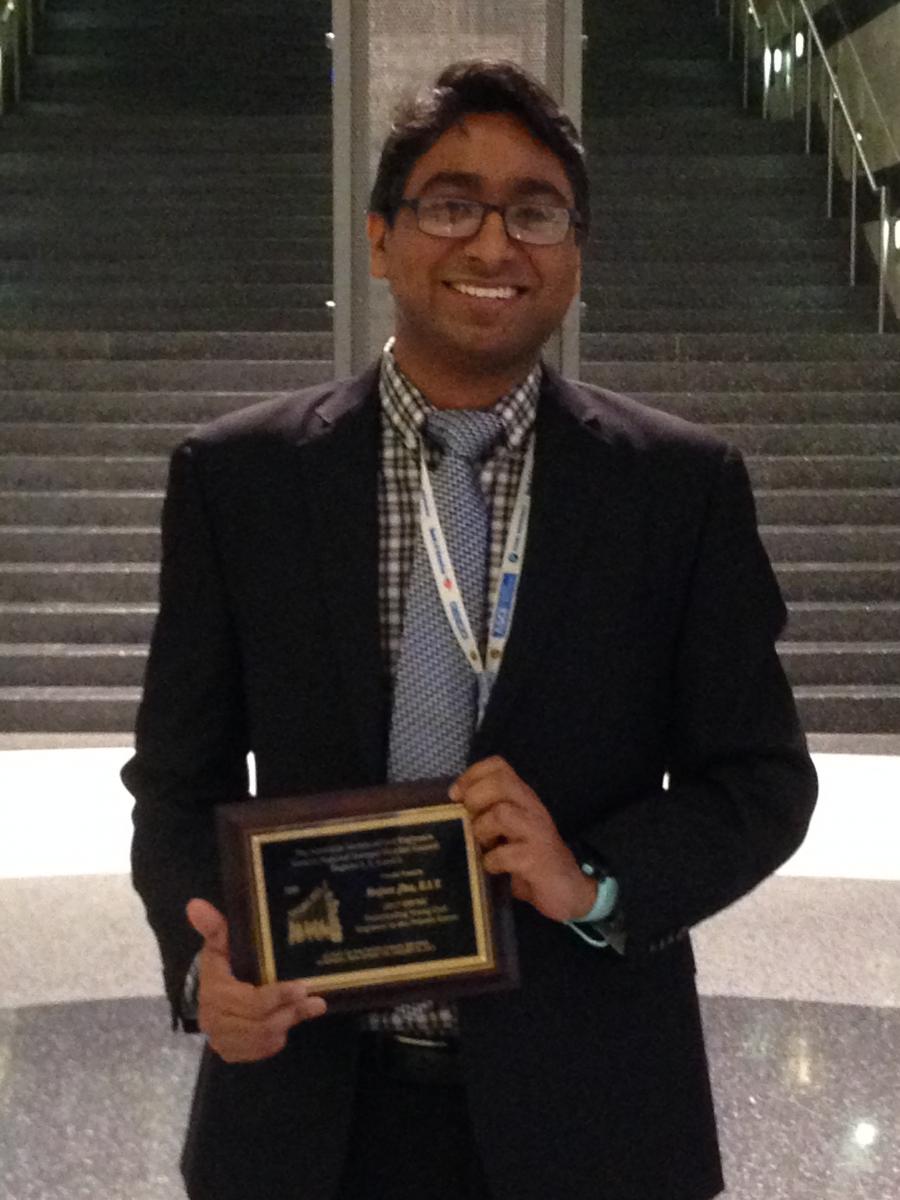 DV Terrell Award Presented
The DV Terrell Award was presented to the 201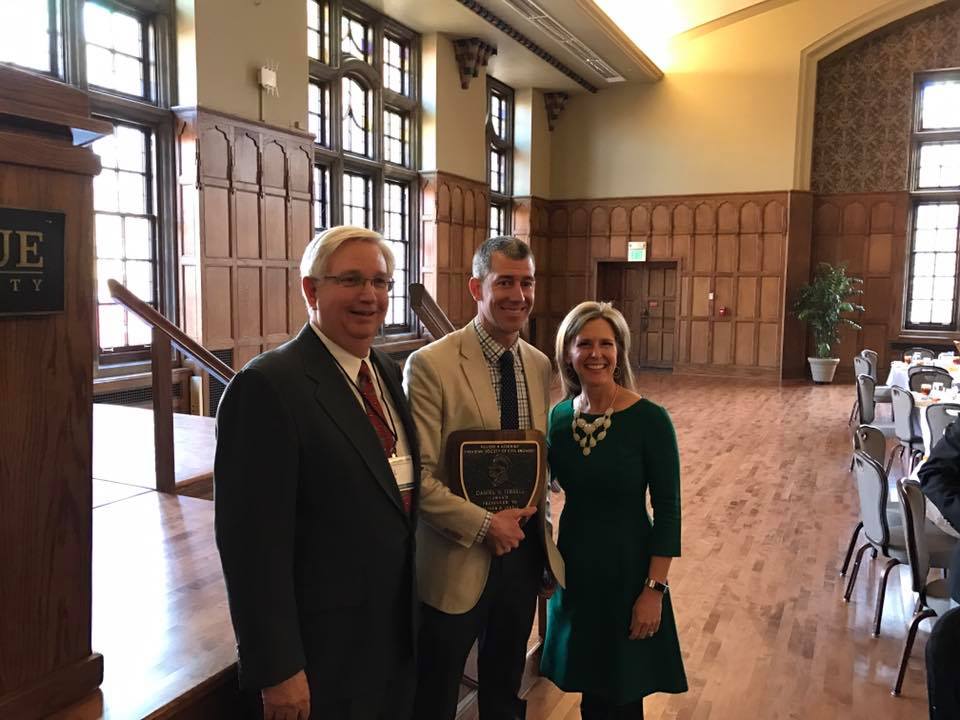 6 winner, Matt Lovell, at the Civil Engineering Professional Development Seminar at Purdue University in West Lafayette, Indiana. It was put on by ASCE- MIB and Purdue University on November 17,2016. ASCE President-Elect, Christina Swallows and Region 4 Governor, Bill Dubios presented the award.
Nashville Branch Awarded 2016 Outstanding Website Award
The Nashville Branch has been awarded the 2016 Outstanding Section and Branch Website Award in the Medium Section and Branch membership category. This award will be presented at the 2017 Regions 1, 2, 4, and 5 Multi-Region Leadership on Saturday, January 21, 2017 in Newark, NJ. Congrats! Click here to go to the Nashville Branch Website
Governor's Meeting in Virginia Beach
Region 4 Governors met at the Westin in Town Center in Virginia Beach, VA on October 21-22, 2016. Between enjoying the crisp Fall Beach weather and local seafood, the governors met to discuss strategic planning of the Region and issues the section and branches are facing. A good time was had by all and the next meeting will be a dinner meeting at the MRLC in Newark, NJ on January 19, 2017.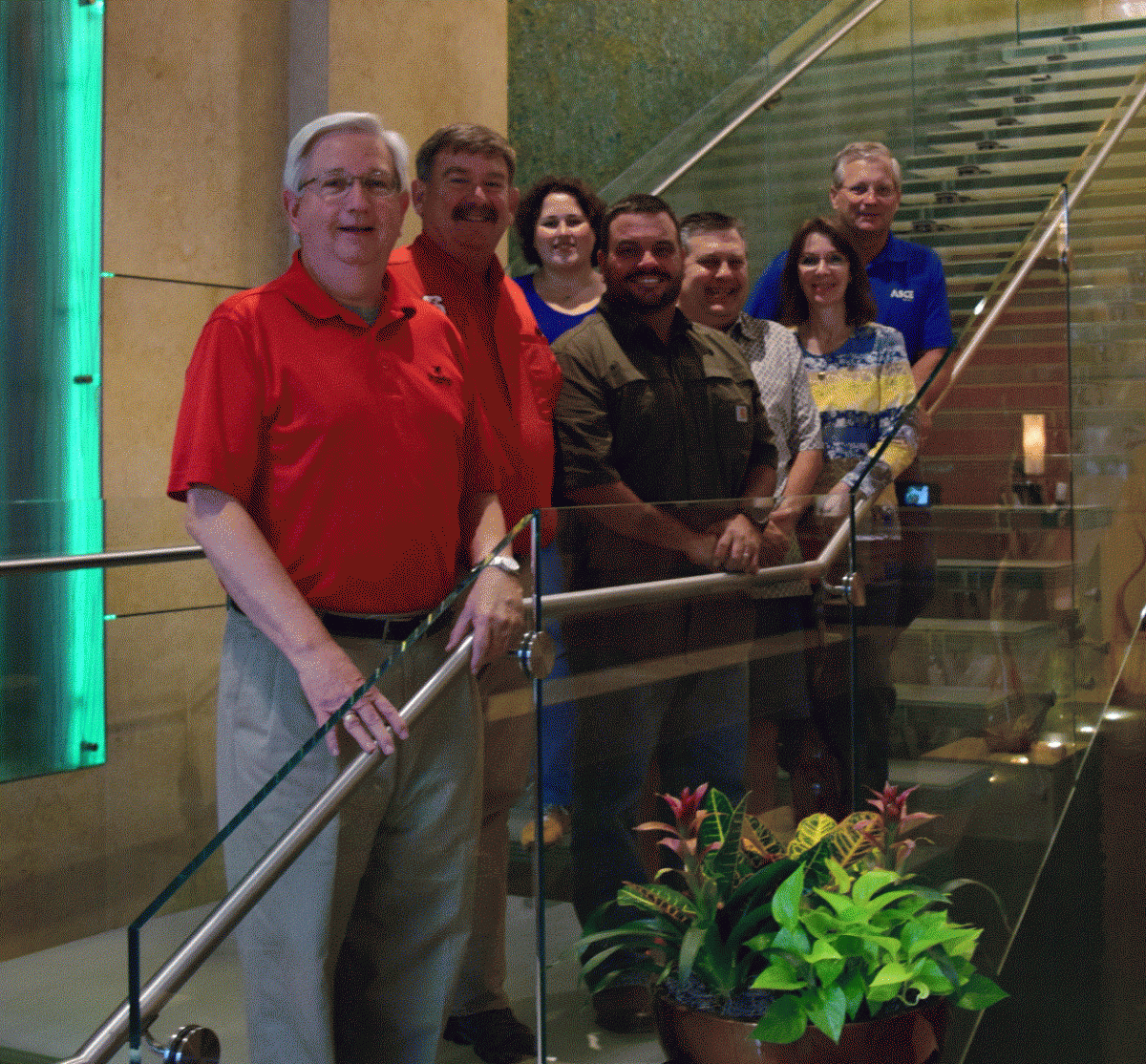 Pictured from left to right: Bill Dubois, Bob Cagle, Christina Ammens, Jaysson Funkhouser, Chuck Black, Carol Stevens, and Mike Barbchem.