Welcome to the Leader Training Committee's Website!
If you are a Section, Branch, Region, Institute or Society Leader and you're attending this year's Presidents and Governors Forum, please click HERE!
Message from the Chair
June 2020
Welcome to summer ASCE! I never imagined, when I wrote my last message at the beginning of the year what 2020 would bring! With a "new normal" now a few months in, the Leader Training Committee is still here to help you with resources for your ASCE group. Whether it's ASCE, work, family, friends, or some combination of all four, we come to rely on the ability to get together to get things done, learn, celebrate milestones, or just to chat for a few moments. It's been amazing to watch how people within our profession have adapted in such a way to continue working and living their lives while helping to stop the spread of COVID-19. A year ago, LTC visited me here in Maine for our summer face-to-face meeting and we got a lot done (and ate some good food...). This year, while we're missing the camaraderie (and the food), we're making the best of it, and still getting work done as a group. I think we'll all come out of this with a few new skills and an improved sense of focus.
The Leader Training Committe has been hosting weekly webinars on a variety of topics throughout the spring, and we're excited to see the level of participation and the positive feedback we've received. We want to showcase all of the good work that various ASCE groups are doing, so if you have ideas for new best practices that we could highight in one of these weekly calls, please let us know. We plan to keep going throughout the summer as long as we have topics and attendees to listen! And, if you ever miss one, we'll be posting recordings on our resources page, just click on the tab above.
If you are just finding the LTC website for the first time, or if you come back again and again, I hope you find the page helpful. We always welcome your feedback, so CLICK HERE TO FILL OUT A GOOGLE FORM! It's not a test (well, not for you, but maybe for us…) and we want your honest opinions. I encourage you all to join our LTC Facebook page, and interact with us there!
I'll leave you with a snapshot of a recent LTC Zoom Happy Hour - current and past members got together to celebrate Nancy Berson's birthday. Through it all we'll continue to stay connected!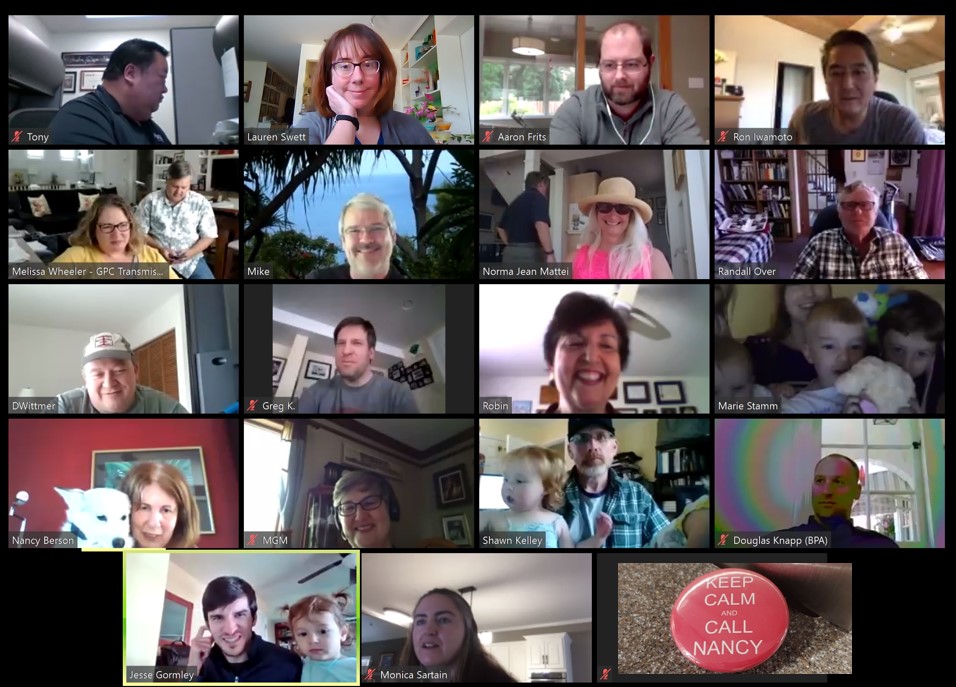 Thanks for all you do for ASCE!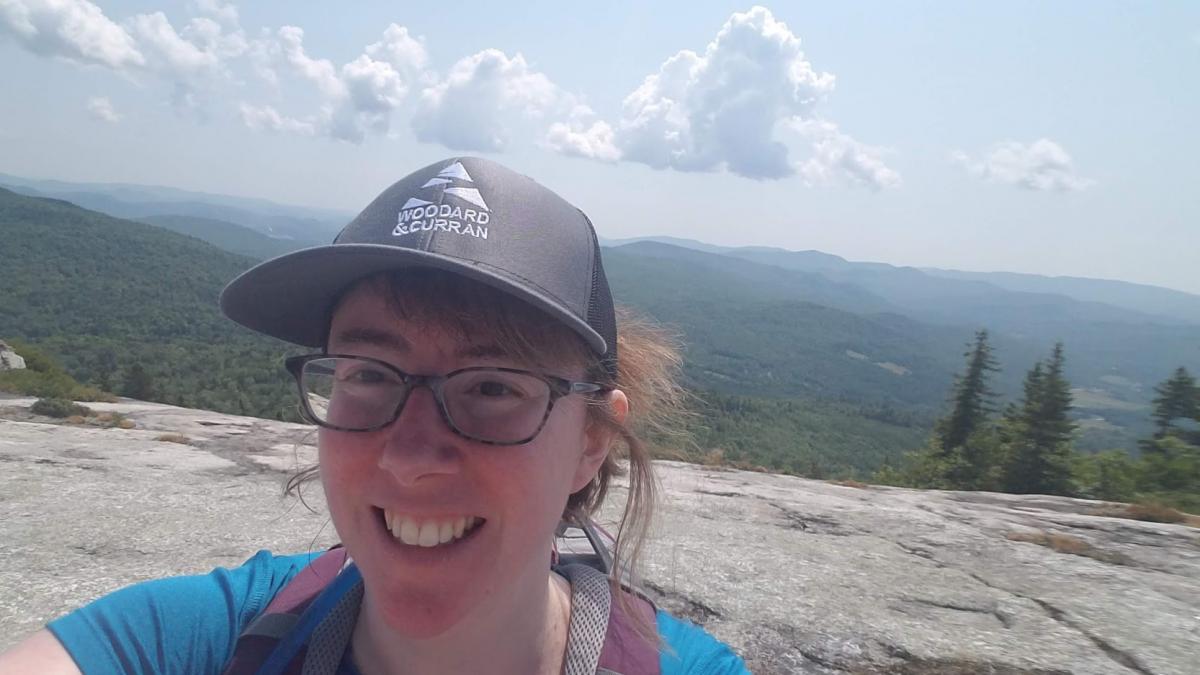 Lauren Swett, P.E., M.ASCE
Chair, Leader Training Committee
Our first virtual Presidents and Governors Forum was a huge success with over 200 attendees. Please see the article in ASCE News.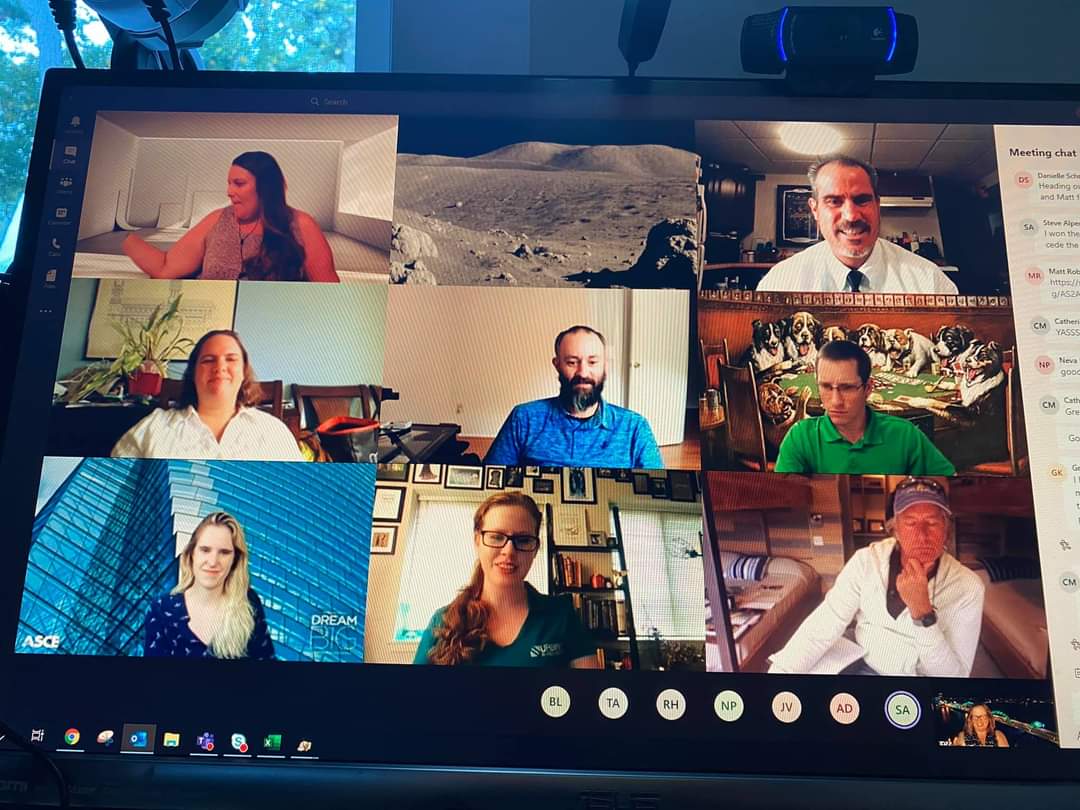 MRLC 2020 - PHOTOGRAPHS
MRLC Region 1,2,4,and 5 - 2020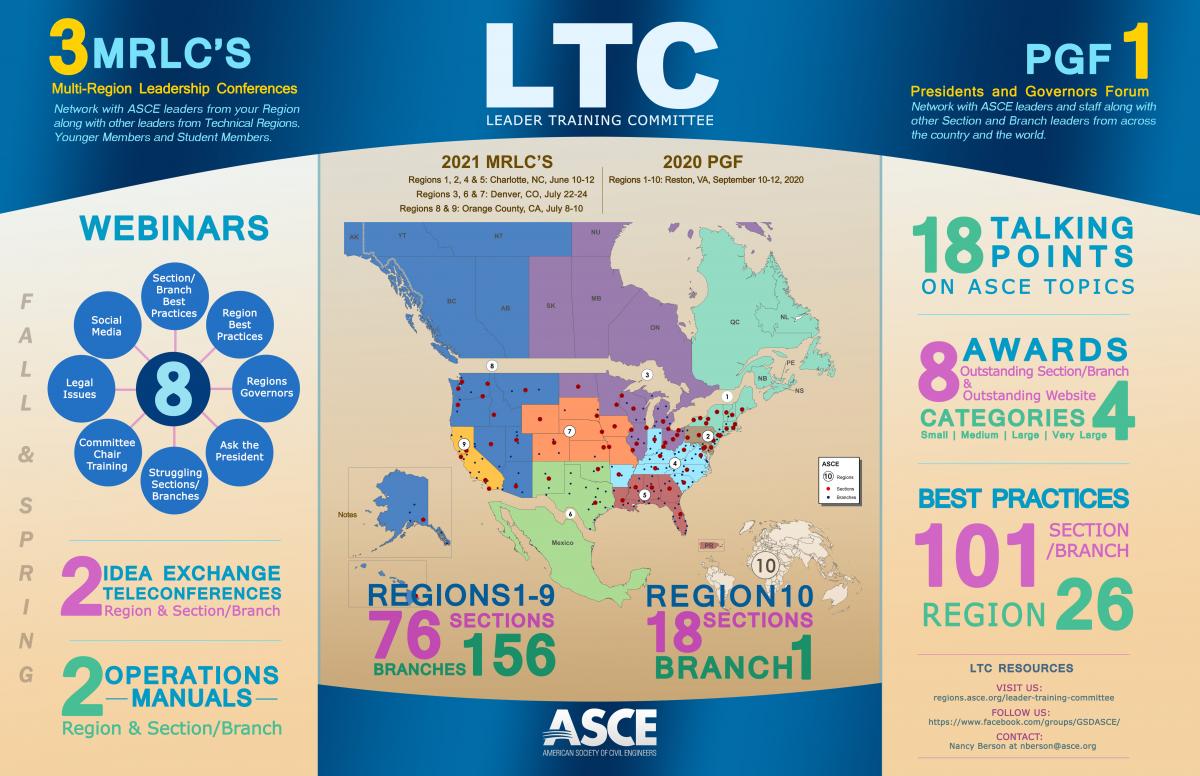 ASCE's Leader Training Committee and their families taking a break for some lobster at their Summer 2019 committee meeting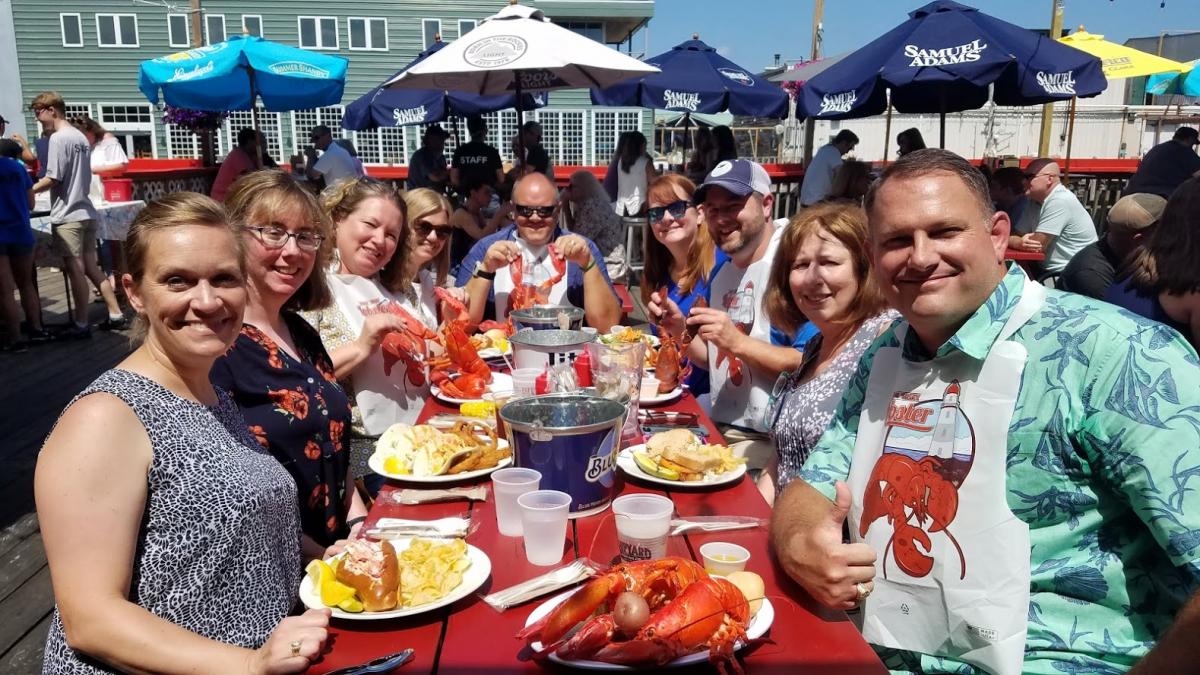 ASCE's Leader Training Committee enjoying Atlanta's finest cuisine at their Spring 2019 committee meeting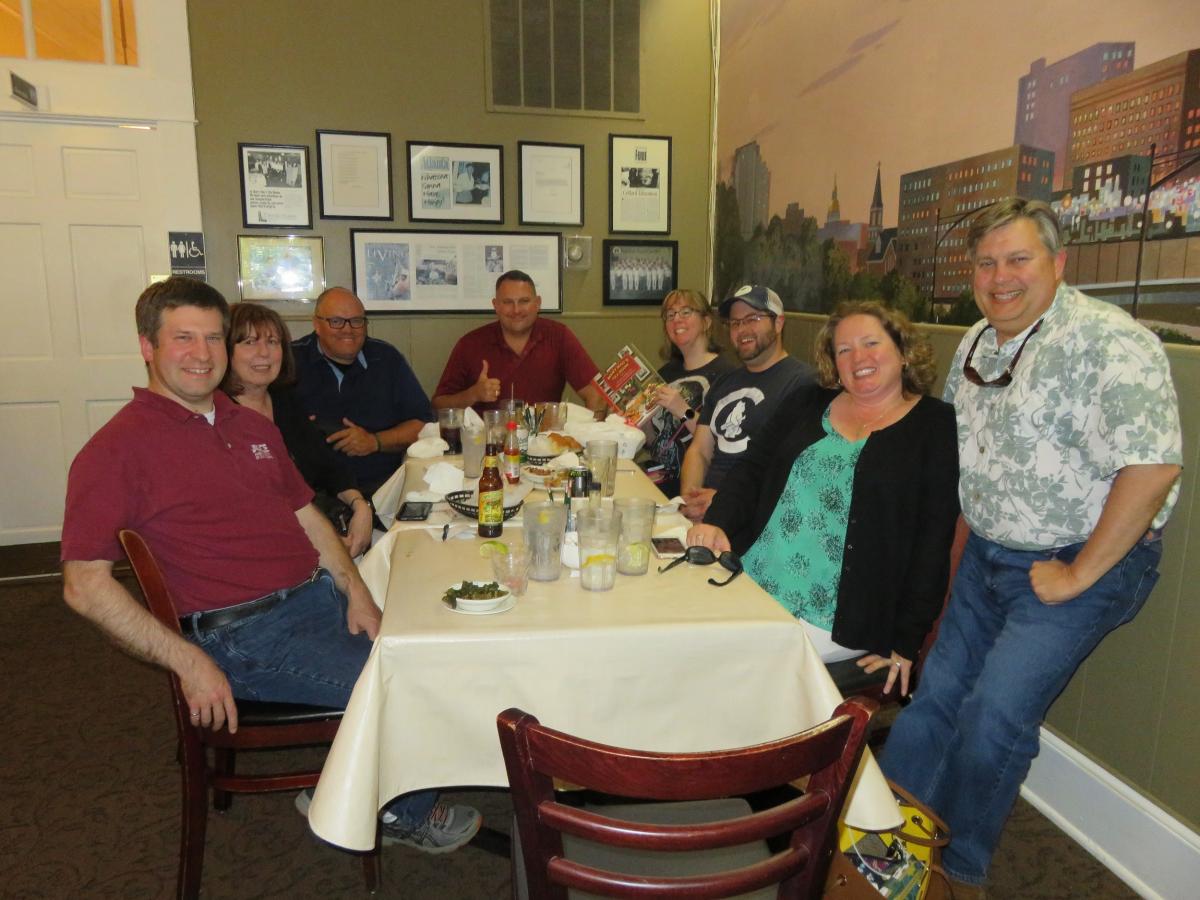 Group Photo from LTC Committee Meeting Summer 2018 at Lehigh University in Bethlehem, PA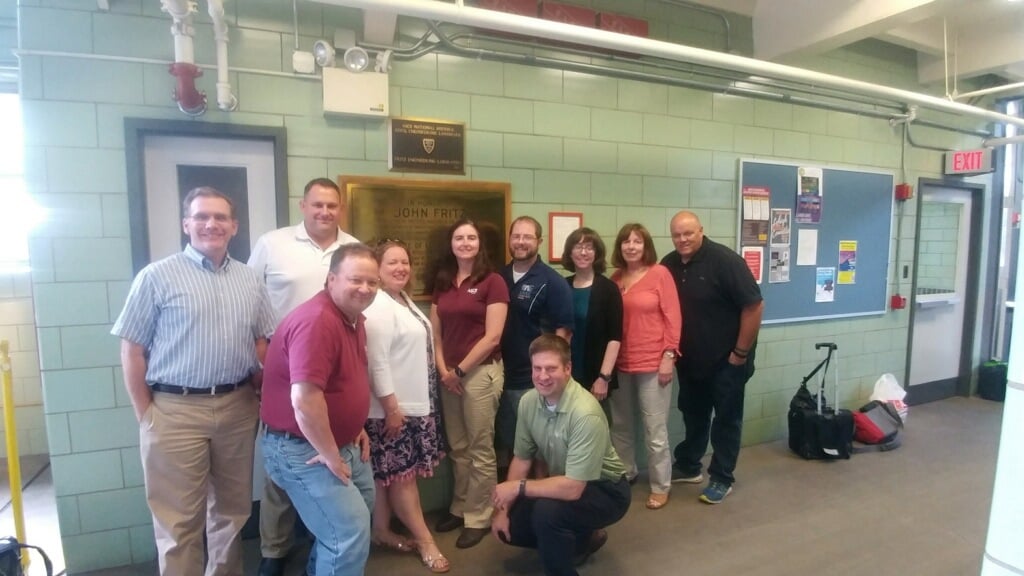 ---