Welcome to the Leader Training Committee's Website!
Message from the Chair
Happy Holidays!
Winter is officially upon us, and we are looking forwards to spending time with friends and family. Speaking of winter, the Multi-Region Leadership Conferences are just around the corner in January and February. We are so excited to be back in person, and can't wait to see you all in Charlotte, Denver and Anaheim! Please visit the Events page to read more about each of the 3 conferences, and register for them if you haven't already!
In case you've missed it, we've also hosted some enlightening webinars this fall on a variety of topics, including the Region Governor Refresher Webinar, Cybersecurity and Your Role as a Volunteer, Expectations of a Society Director, Expectations of a Region Governor, and one of our best webinars, Committee Chair Training.   All of the recordings of these webinars, and many more, may be found under the "webinar" column at Resources | The Leader Training Committee (asce.org).
On behalf of the Leader Training Committee, thank you for your continued efforts to enhance our professional organization at the local and Society level. It is your commitment that makes a difference.  We look forward to seeing many of you in person at the MRLC's!
Have a safe and Happy Holiday season, from all of us at LTC and our families!
Aaron, Bob, Brian, Clay, Florence, Jesse, Kat, Lauren, Melissa, Nancy and Ravi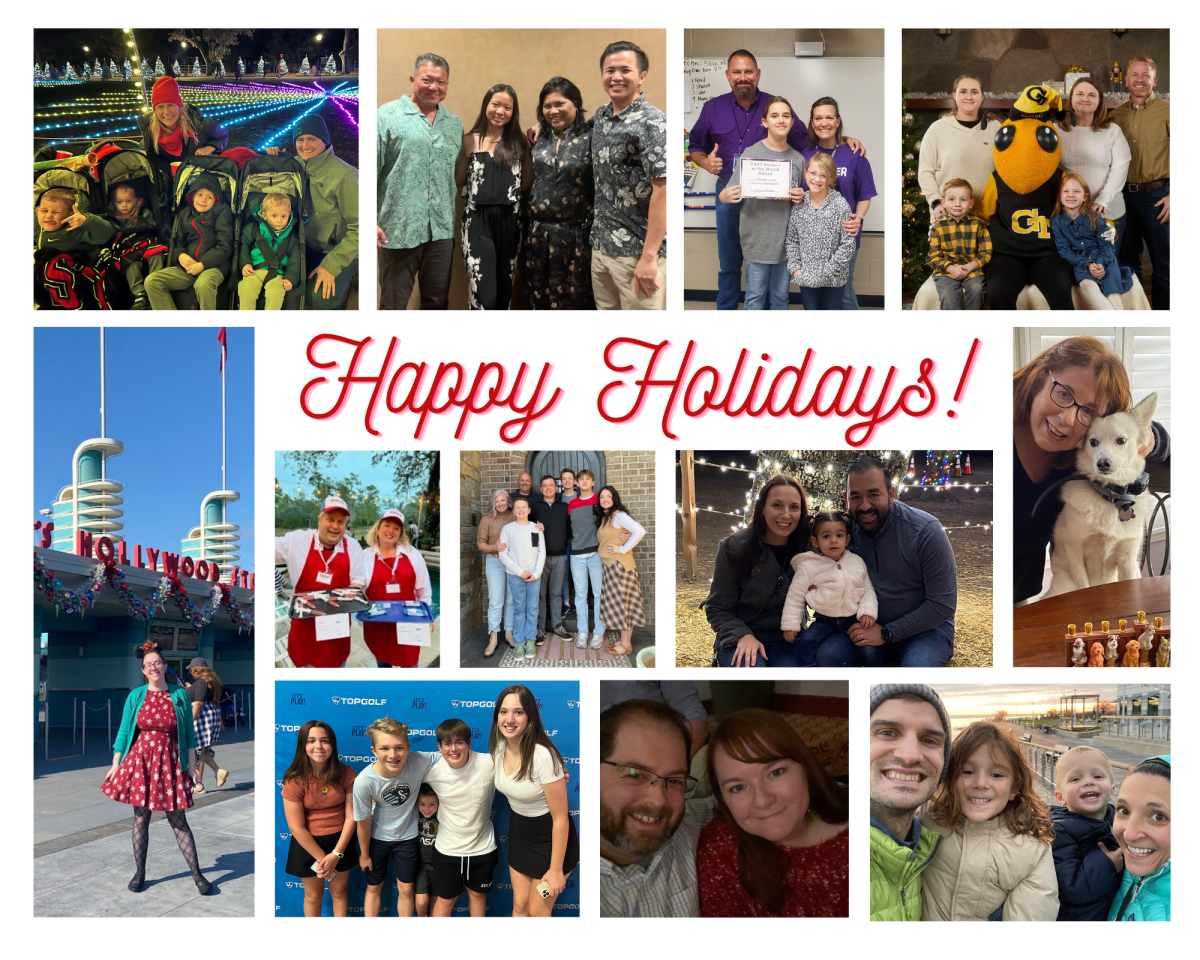 ---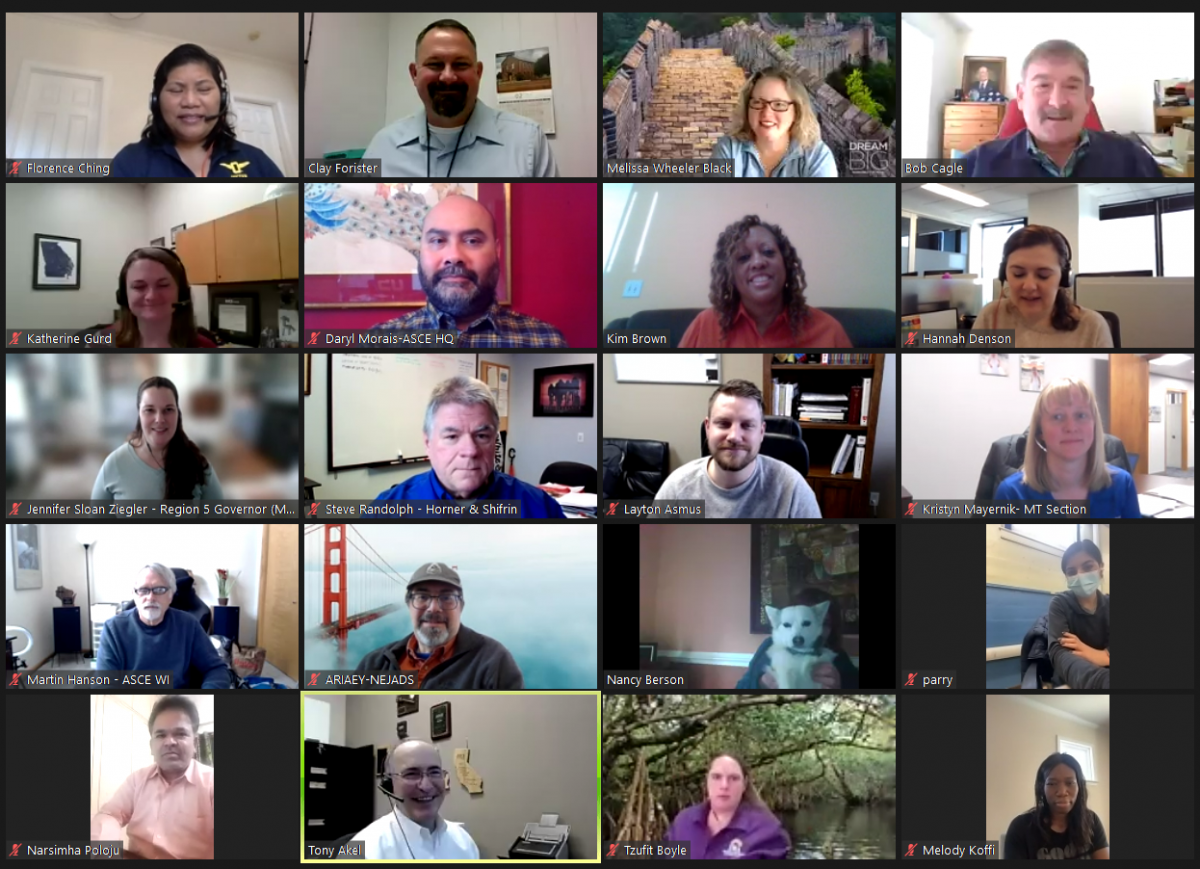 ASCE's Leader Training Committee and their families taking a break for some lobster at their Summer 2019 committee meeting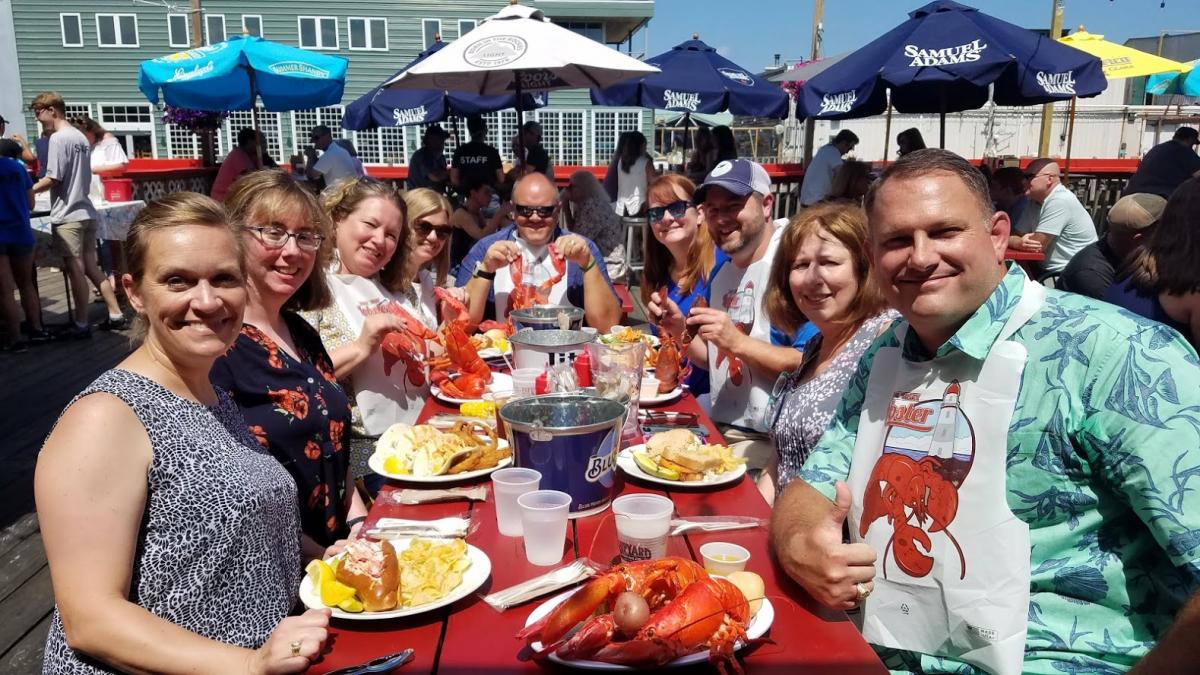 ASCE's Leader Training Committee enjoying Atlanta's finest cuisine at their Spring 2019 committee meeting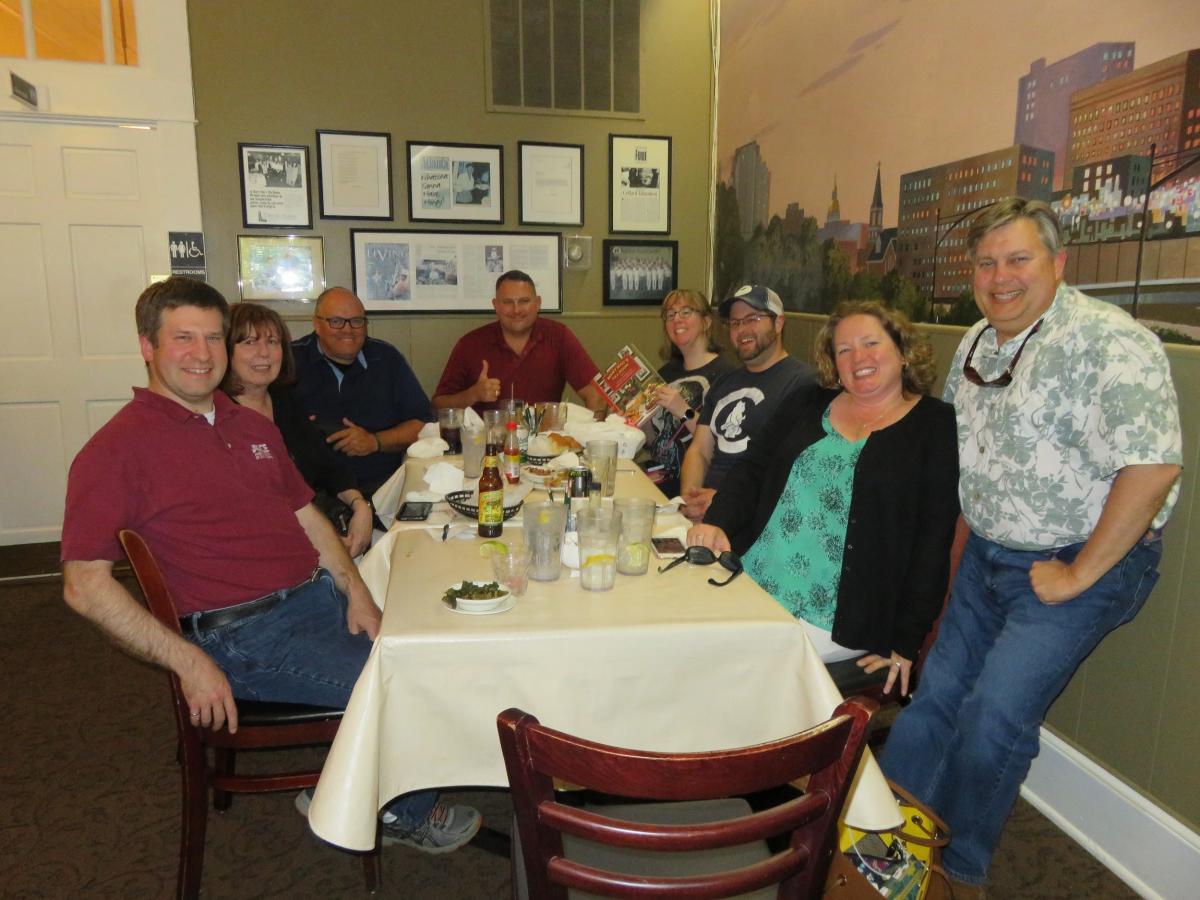 Group Photo from LTC Committee Meeting Summer 2018 at Lehigh University in Bethlehem, PA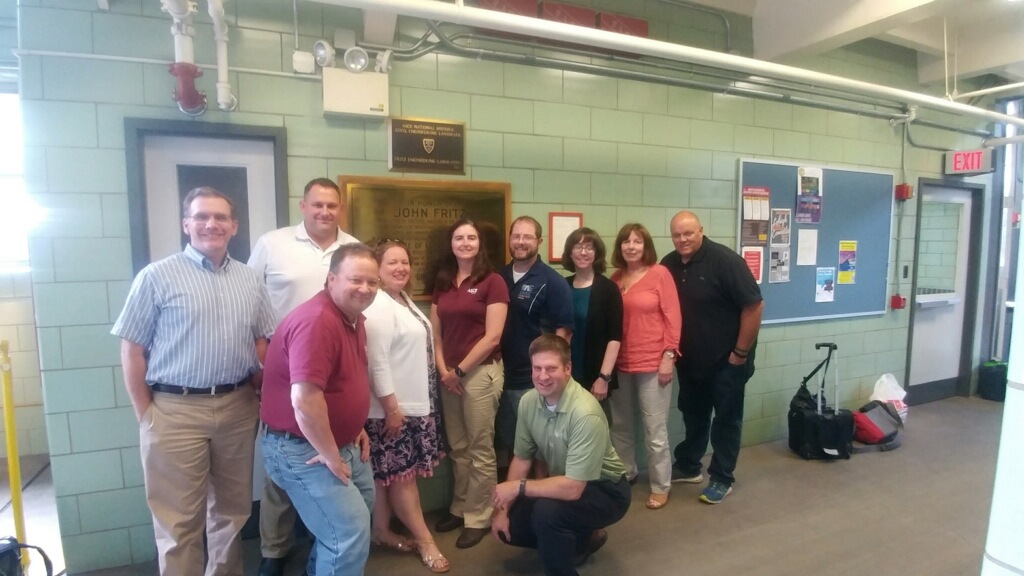 ---