Welcome to the Leader Training Committee's Website!
Message from the Chair
Happy (almost) Summer!
What a Spring!  LTC was busy hosting webinars, strategic planning for the future, reviewing annual reports, reading surveys from the MRLCs, and starting the planning process for the PGF!  You can read a summary from our last LTC meeting in the LTC report, which can be found here: LTC Report Spring 2023
Speaking of the PGF, a reminder that the 2023 President's and Governors Forum is September 10th and 11th in Reston, VA at ASCE Headquarters.  An email went out to all Sections, Branches, Regions and was shared with the Institutes, so please, help us spread the word.  You'll receive more details later this summer as we finalize the agenda for that weekend.
LTC has also created a new FAQ page, that we'll expand as we compile answers to the questions we receive from you, our ASCE peers.  The FAQs can be found on the About section of our website.
While summer is usually a time to take a break, LTC is still hard at work, kicking off the MRLC planning and coordination with the Committee on Younger Members and the Committee on Student Members in the coming weeks.  Next years MRLCs dates and locations can be found on our Events page of this website.  I look forward to seeing many of you again either in Miami, Kansas City (Go Chiefs!) or Seattle.
I hope all of you can find some time to take a break and recharge this summer, and wish everyone safe travels, wherever you may be headed.
Aaron Frits, P.E., M.ASCE, Chair of LTC
---
Leader Training Committee and ASCE Mascot Foxy Berson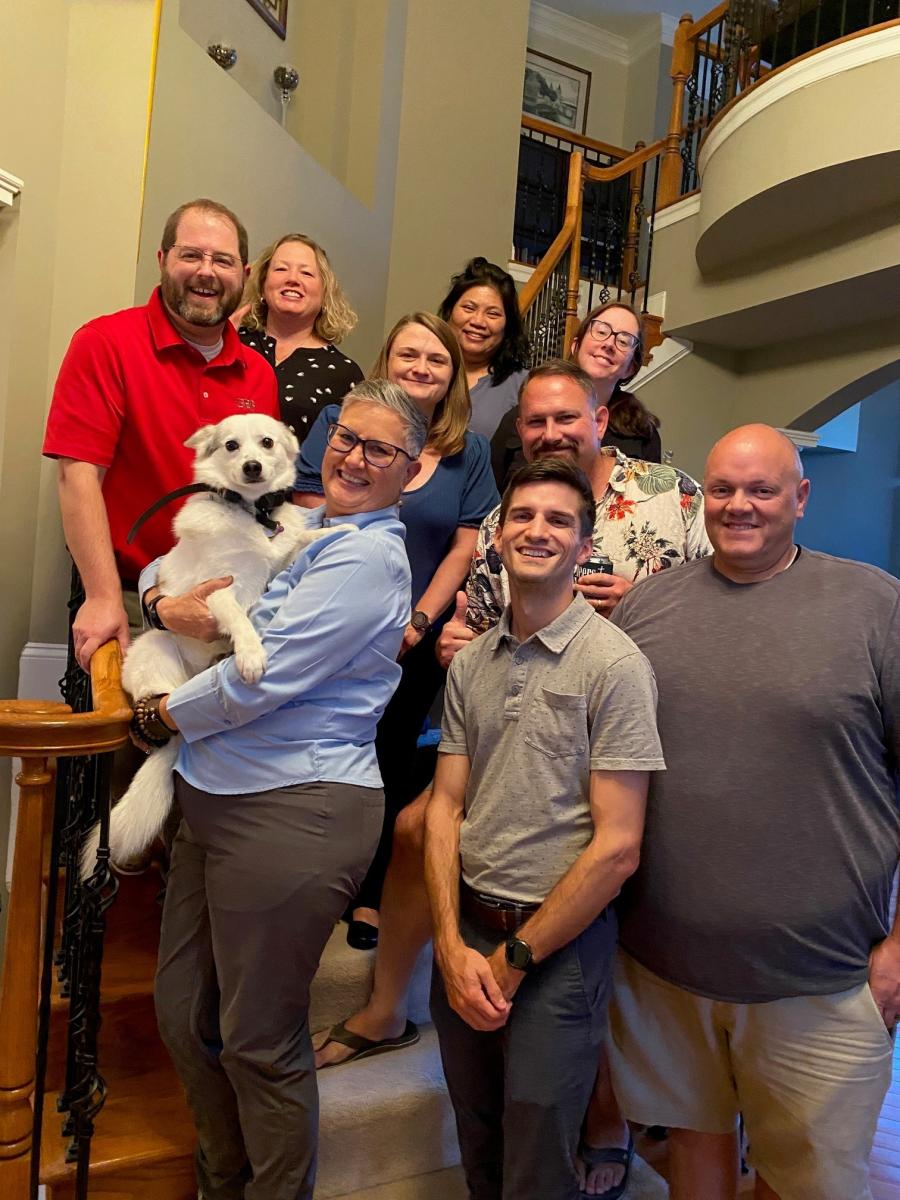 ---

Our Multi Region Leadership Conferences returned to in person in 2023 and were huge successes drawing close to 800 participants in total.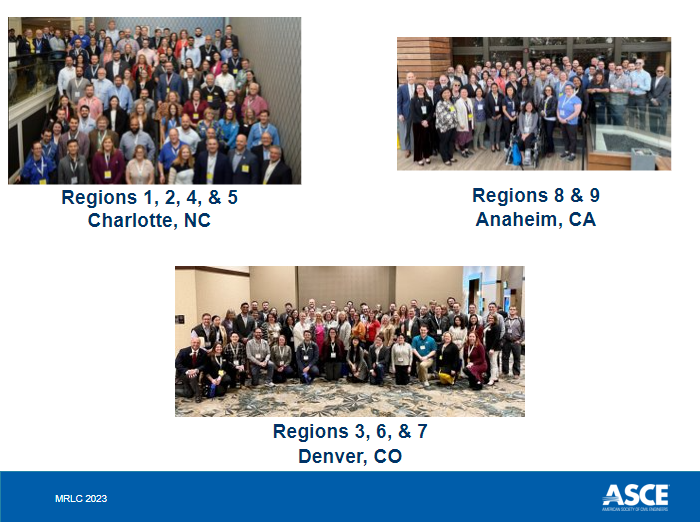 ASCE's Leader Training Committee and their families