Welcome to the Leader Training Committee's Website!
Message from the Chair
Happy (almost) Spring!
Winter has been a busy time for LTC, as you can see from the 3 photos below. We wrapped up our final MRLC in Anaheim on February 18th, completing 3 conferences in 6 weeks! (I know Foxy was glad to have her mom home after all that traveling).  It was great to be back in person and to engage everyone face-to-face; we saw old friends and then made some new ones!  But no rest for the weary, we're already putting together the schedule for next year!
Speaking of events, LTC has set a date for the 2023 President's and Governors Forum, September 10th and 11th.  An email went out to all Sections, Branches, Regions and was shared with the Institutes, so please, help us spread the word.  You'll receive more details this summer as we finalize the agenda for that weekend. In the meantime, LTC is still at work bringing to you a variety of webinars this spring.  Starting at the end of February, LTC hosted "How to Join an ASCE Committee" led by Kat Gurd and Melissa Wheeler-Black, followed by the "Section and Branch Idea Exchange" hosted by Jesse Gormley and Lauren Swett in early March. Last week, Jesse Gormley and I hosted "How to Access and Utilize Annual Report Information", and these recordings (along with many others from prior years) can be found on our Resources page.  The next webinar on the docket will be the Region to Region Exchange on March 21st, followed by "Legal Issues related to Section and Branch Operations" on April 4th, with ASCEs ever popular General Counsel, Tara Hoke. We'll round out the season with Best Practices: Section and Branch on April 6th, followed by Regions on May 3rd.  Squeezed in between those will be "Ask the President" with Maria Lehman on April 25th.  For these, and any LTC hosted events, please visit our Events page.
I hope many of you are preparing to attend the many ASCE Student Symposiums to support Concrete Canoe, Steel Bridge, and all the other competitions our Student Chapters are engaged in.  These are such amazing events, led by an army of volunteers, to see what our youngest members have to offer our profession.  I encourage you to offer to volunteer in any way that you can – I'll be in Manhattan (Kansas, the Little Apple) to help out at the Mid-America Student Symposium in mid-April.
In closing, I want to say thank you for all that you do for our profession, and I hope to see many of you virtually (or in-person in Manhattan) at the many events occurring this spring.
Aaron Frits, P.E., M.ASCE, Chair of LTC
---
Leader Training Committee and ASCE Mascot Foxy Berson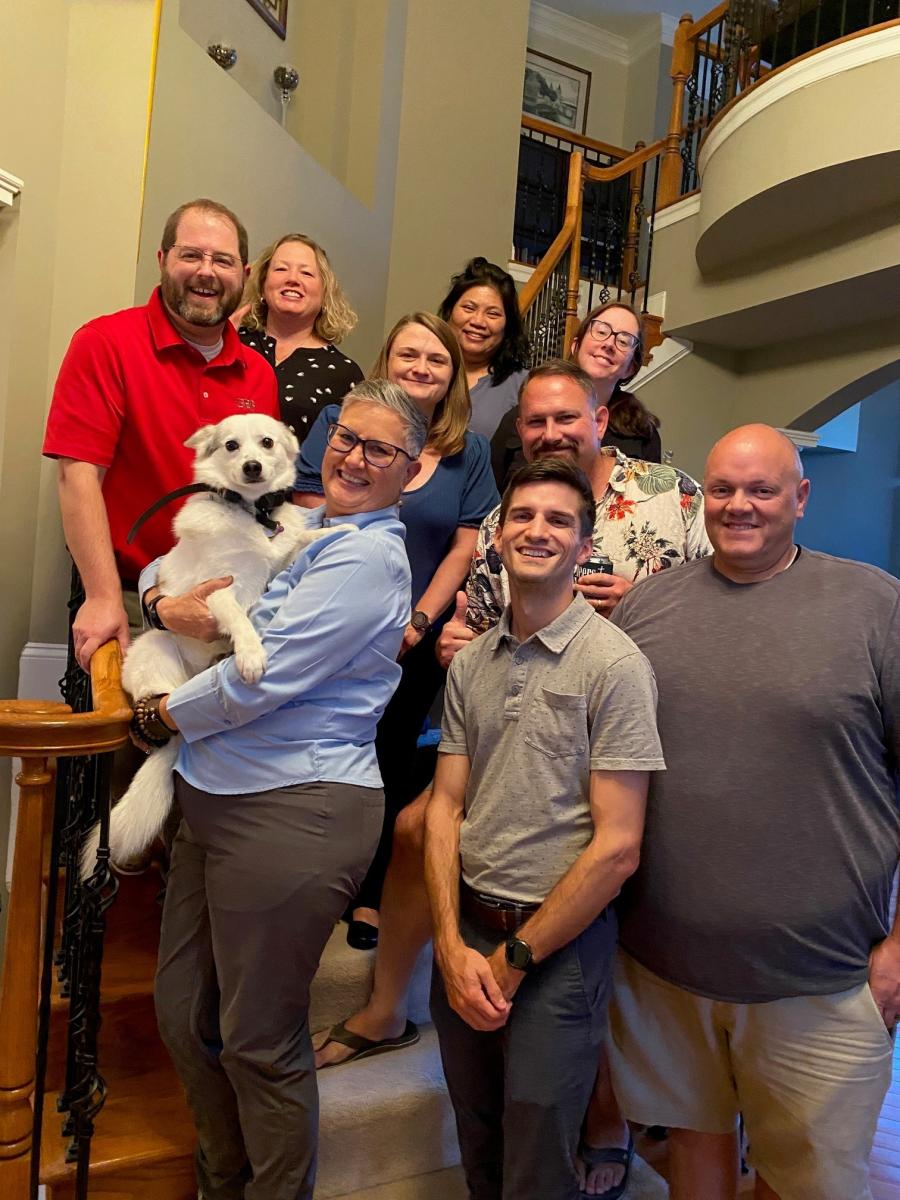 ---

Our Multi Region Leadership Conferences returned to in person in 2023 and were huge successes drawing close to 800 participants in total.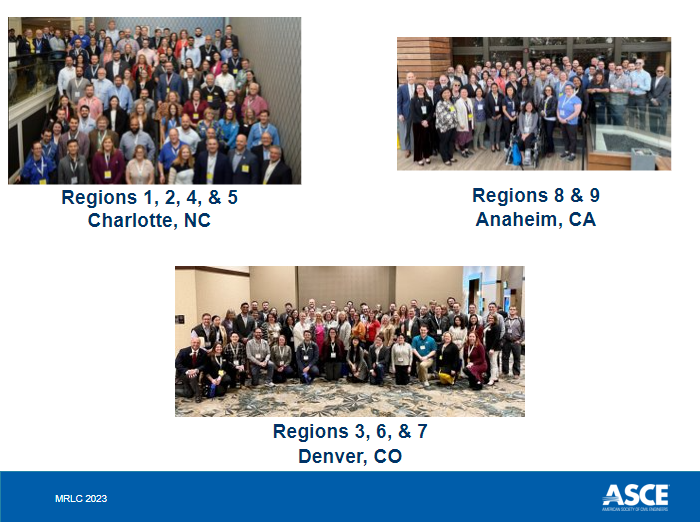 ASCE's Leader Training Committee and their families