Welcome to the Leader Training Committee's Website!
Message from the Chair
September 2021
It's hard to believe that we're already into fall - where I am, the leaves are changing, and the air is cooling. 2020 seemed to drag on, but 2021 in contrast has moved so quickly! For me, the end of September is bittersweet because I'm coming to the end of my term as chair of the Leader Training Committee. In my time as chair, I've come to appreciate more the people I work with on ASCE projects, both volunteer and staff, seeing everyone work together so well. This has been especially true over the past year and a half as we've had to pivot to virtual programming, which has taken a different level of coordination and skill to make successful.
The virtual Presidents and Governors Forum is upon us. This will be the second time we've held this event virtually, and we are excited to see such a large group of people planning to attend. While we would love to be together in person, one of the silver linings of these kinds of virtual offerings is that we're often able to reach more people who wouldn't have been able to fly to Reston for an event. We're trying to make the most of the situation, and hopefully we're still able to provide the level of training you're used to seeing from LTC.
Following on this, we have made the hard decision to switch the Multi Region Leadership Conferences to a virtual format for 2022. There may be some programming from the Committee on Younger Members and the Committee on Student Members later in the year that can be held in person, but early in 2022 we will be hosting programming virtually. This was not an easy decision to make. As I said earlier, we really would like to be able to meet in person, and I know that some smaller events at local and region levels are happening in person, but we felt, looking at the bigger picture, for 2022 it made sense to plan for virtual. Making the decision now gives us the time we need to plan. Stay tuned for more information on specific dates and times, but we're going to continue to work hard to provide you the best training possible with the resources we have.
I won't be leaving LTC just yet, and I look forward to continuing to work with the committee, and supporting our new chair Aaron Frits as he gets started next month. I hope to see you on an upcoming call and again at an event in person in the future. Whether you plan ASCE events, help find new members, or just attend meetings in support of your local group, thanks for all you do for ASCE!
Lauren Swett, P.E., M.ASCE, Chair LTC
(This is the Wire Bridge, a suspension bridge over the Carrabassett River in Maine, built in the 1860s, an ASCE State Historic Landmark. I visited the bridge this summer with Esther, the Maine Section President and Stephanie, the Vermont Section President - All ASCE, All the Time!!)
Our first virtual Presidents and Governors Forum was a huge success with over 200 attendees. Please see the article in ASCE News.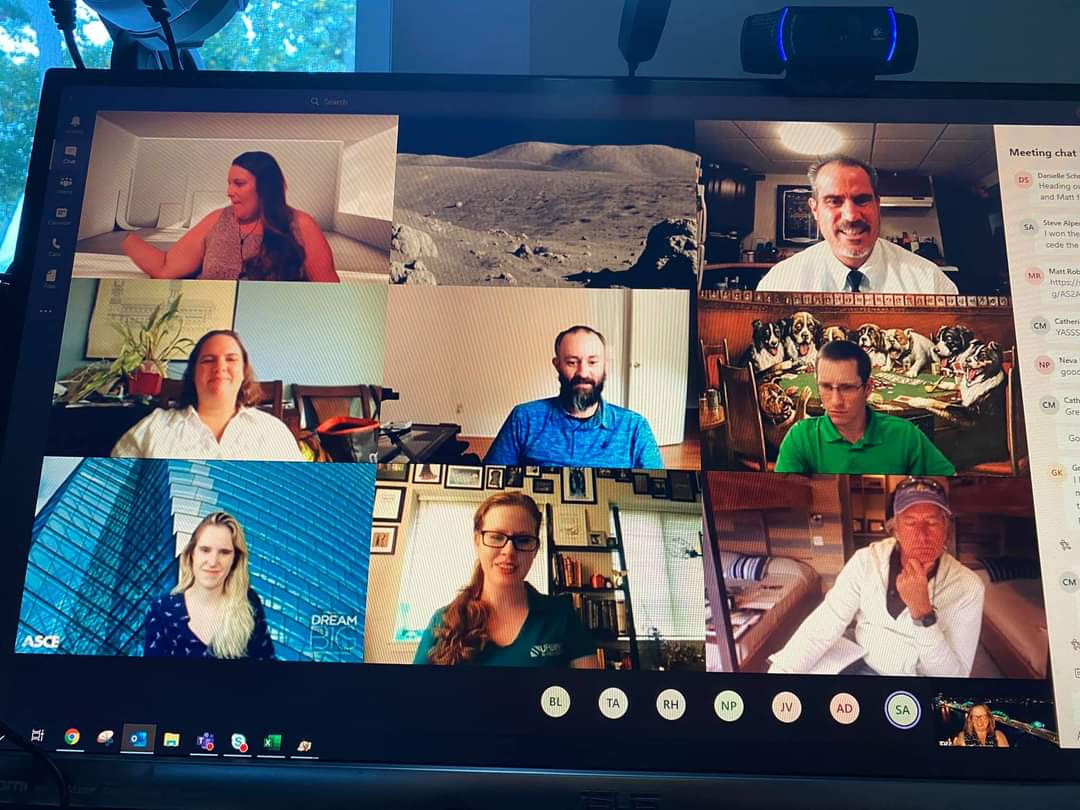 MRLC 2020 - PHOTOGRAPHS
MRLC Region 1,2,4,and 5 - 2020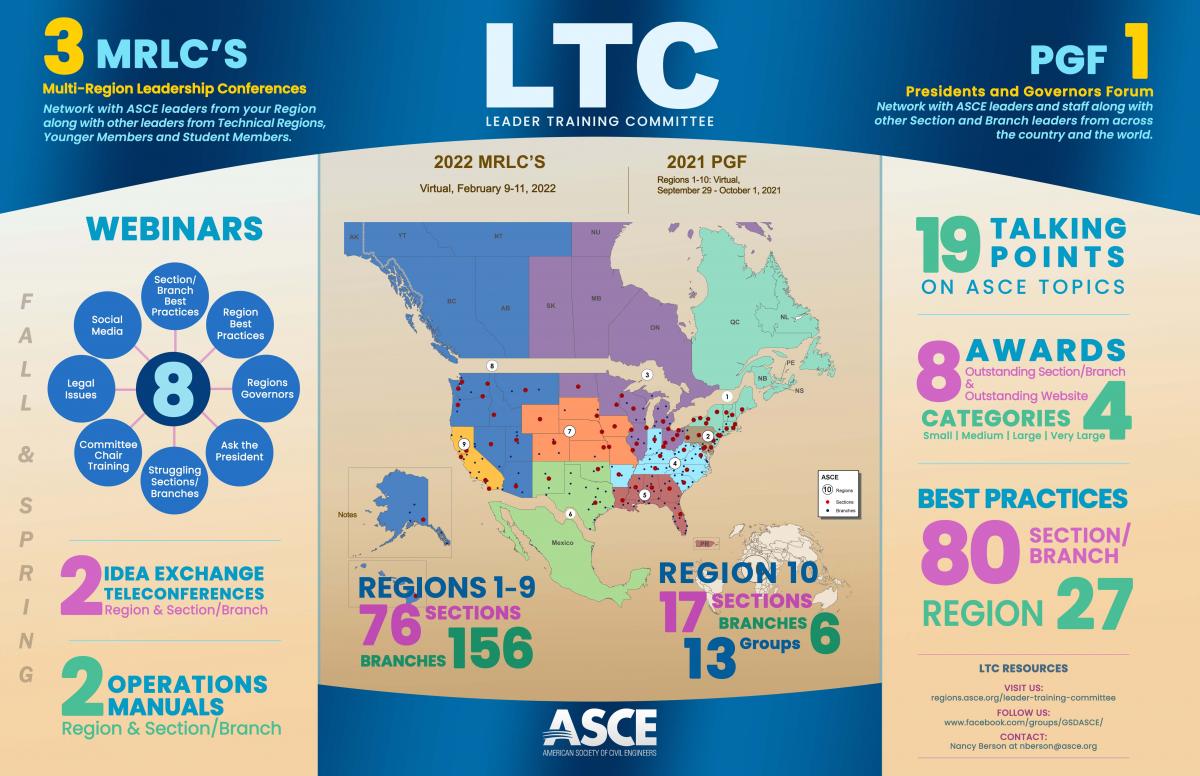 ASCE's Leader Training Committee and their families taking a break for some lobster at their Summer 2019 committee meeting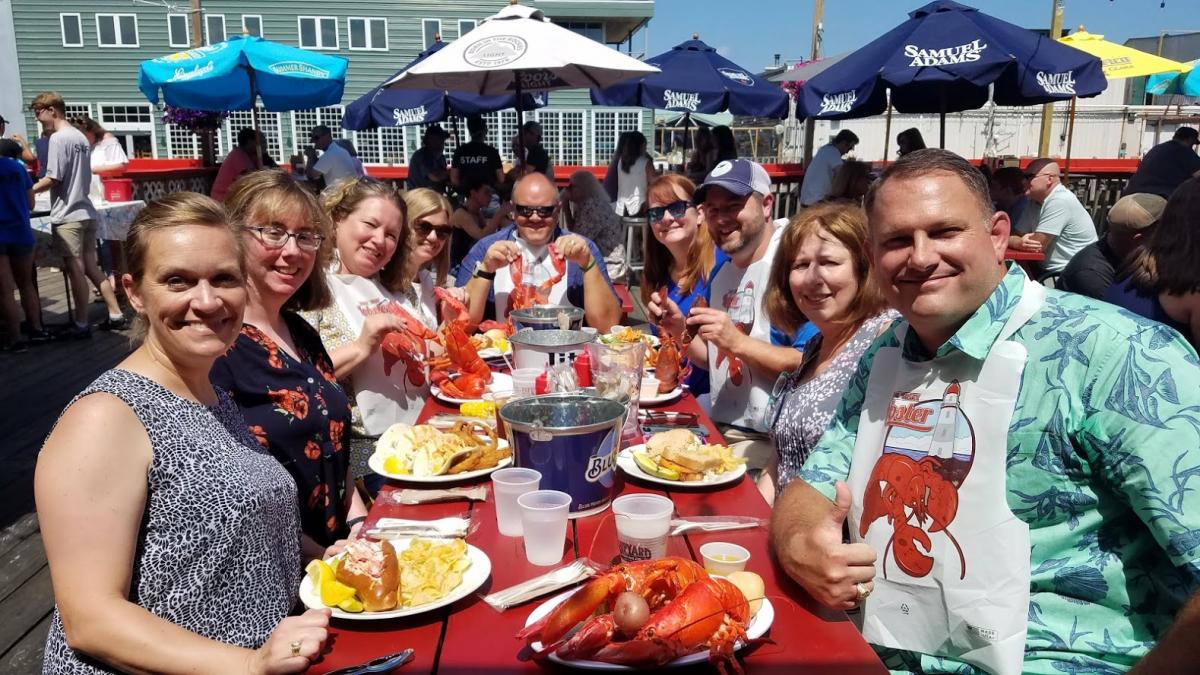 ASCE's Leader Training Committee enjoying Atlanta's finest cuisine at their Spring 2019 committee meeting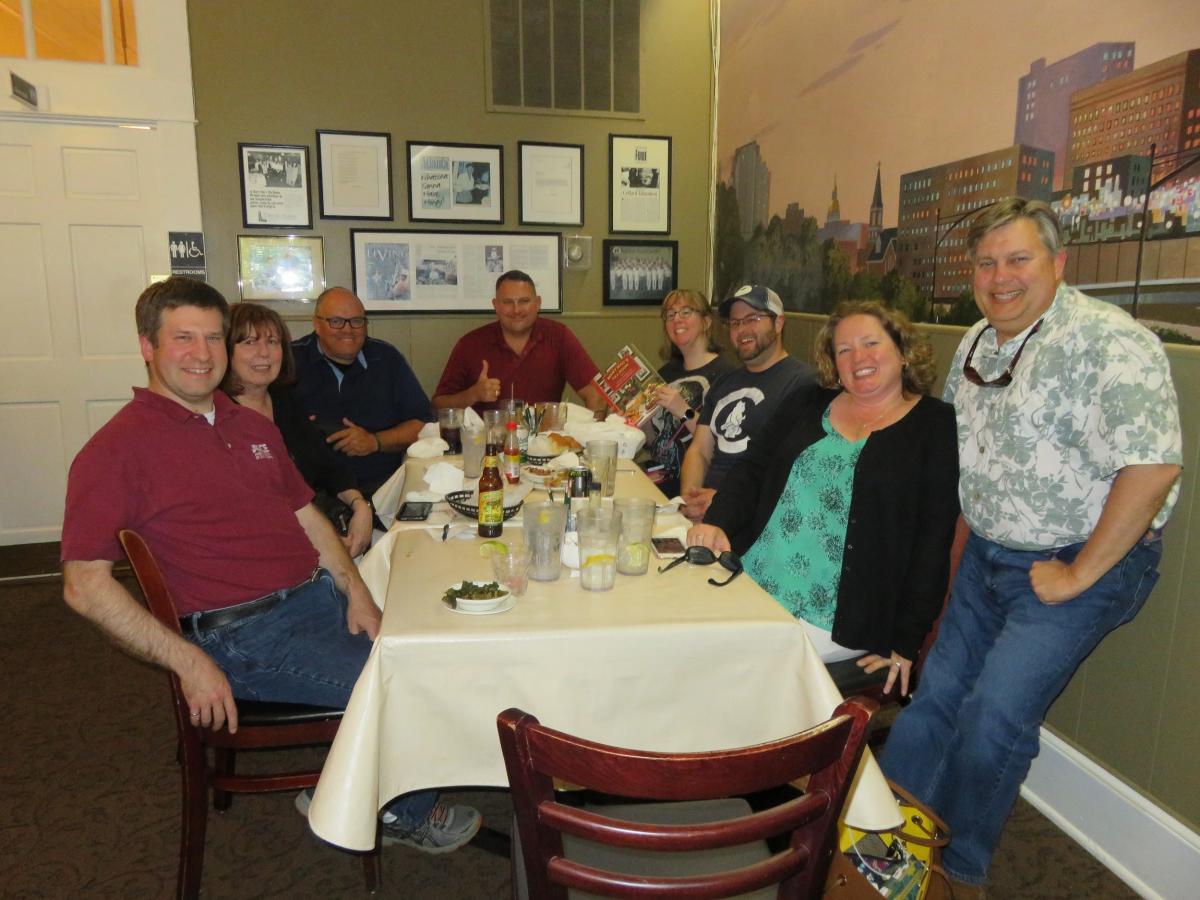 Group Photo from LTC Committee Meeting Summer 2018 at Lehigh University in Bethlehem, PA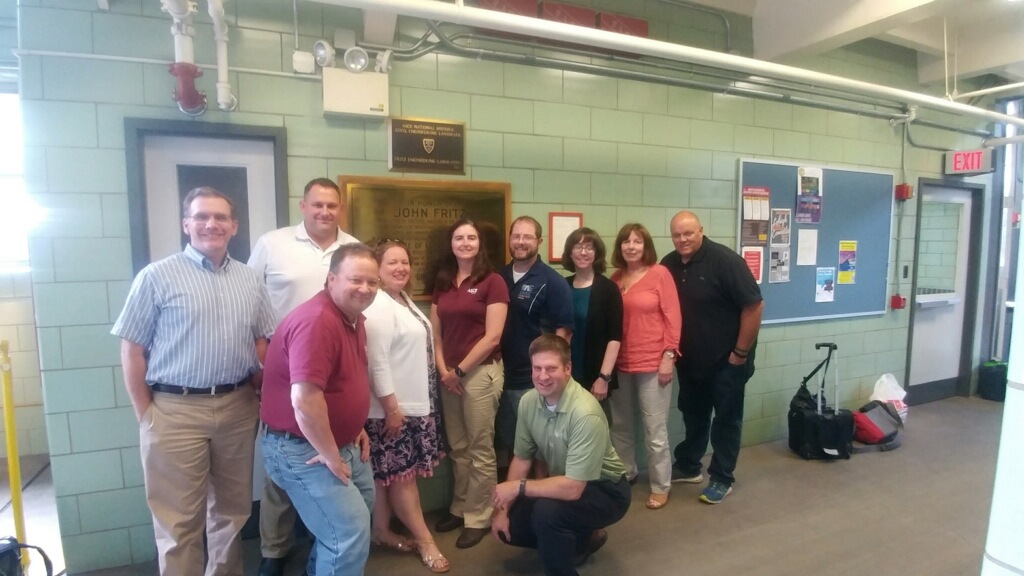 ---