Welcome to the Leader Training Committee's Website!
If you are a Student, Younger Member, Institute, Region, Section, or Branch Leader, join us for the 2021 Virtual Multi Region Leadership Conference on April 7-10.
Register HERE!
Message from the Chair
March 2021
Springtime! It's a time for renewal, and a time for regrowth, and in 2021, it's a time to look back at the last year and marvel at what we've all managed to accomplish in a crazy time. In my own experience, the past year has been incredibly busy, and from what I hear from my colleagues across the industry, that is consistent everywhere. Design continues, construction continues, and everyone is working hard to make sure we keep moving forward.
In the middle of all this, you are all continuing to participate in ASCE, and specifically to lead, and that is amazing. Through it all, our ASCE leaders have kept Sections, Branches, Institutes, Regions, Committees, Younger Member Groups, and Student Chapters operating. These groups have figured out how to change their programs to virtual; they've continued to provide valuable training; they've released Infrastructure Report Cards; they've supported their members through a challenging time; and these groups have been able to do all of this because they have you as leaders who haven't stopped!
Our goal on the Leader Training Committee is to provide you with the support you need to be able to do what you do. We've tried to provide you with relevant webinars and resources over the past year, but if there's something more that you need, I encourage you to reach out. If there is something that you'd like to share about your own success, please let us know that too! Best Practices are the core of our ASCE entities. It's just like the work we do in our civil engineering jobs – there are standards that we know work, and we share them amongst each other so we can all be just a bit more efficient.
Thank you for all that you do for ASCE and I hope we see you at the 2021 Virtual MRLC on April 7-10!
Make sure you chance to enjoy the springtime, however it manifests itself where you are!!
Lauren Swett, P.E., M.ASCE, Chair LTC
Our first virtual Presidents and Governors Forum was a huge success with over 200 attendees. Please see the article in ASCE News.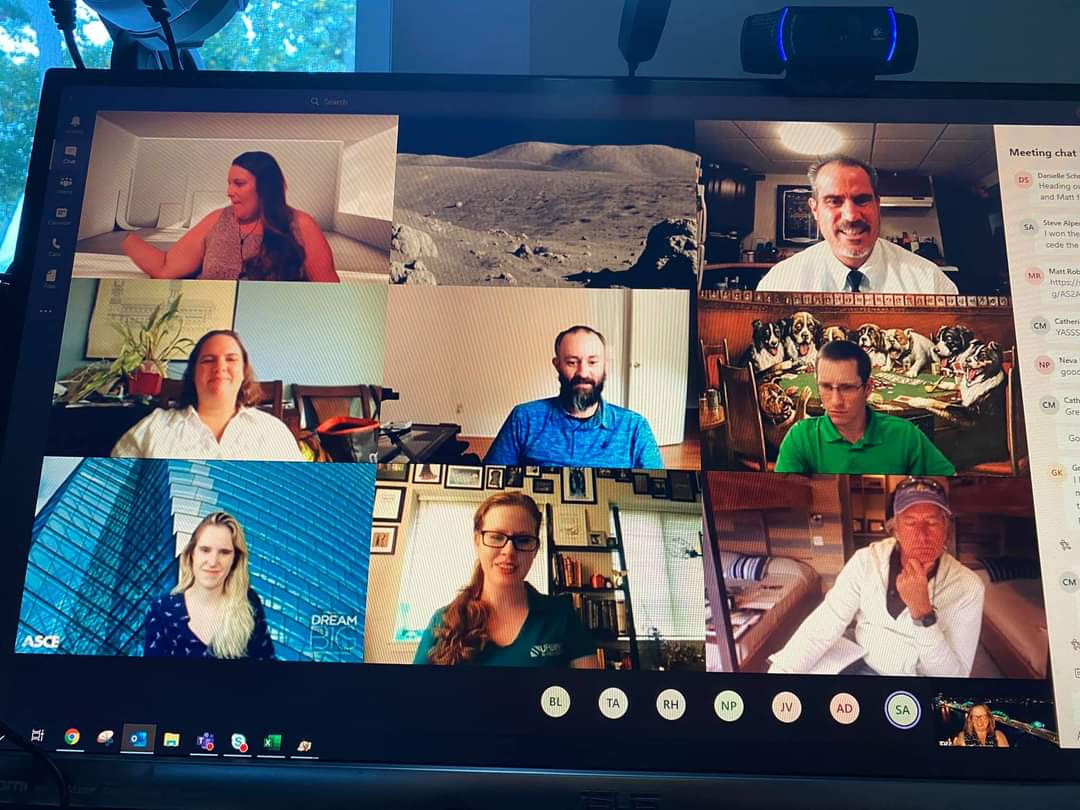 MRLC 2020 - PHOTOGRAPHS
MRLC Region 1,2,4,and 5 - 2020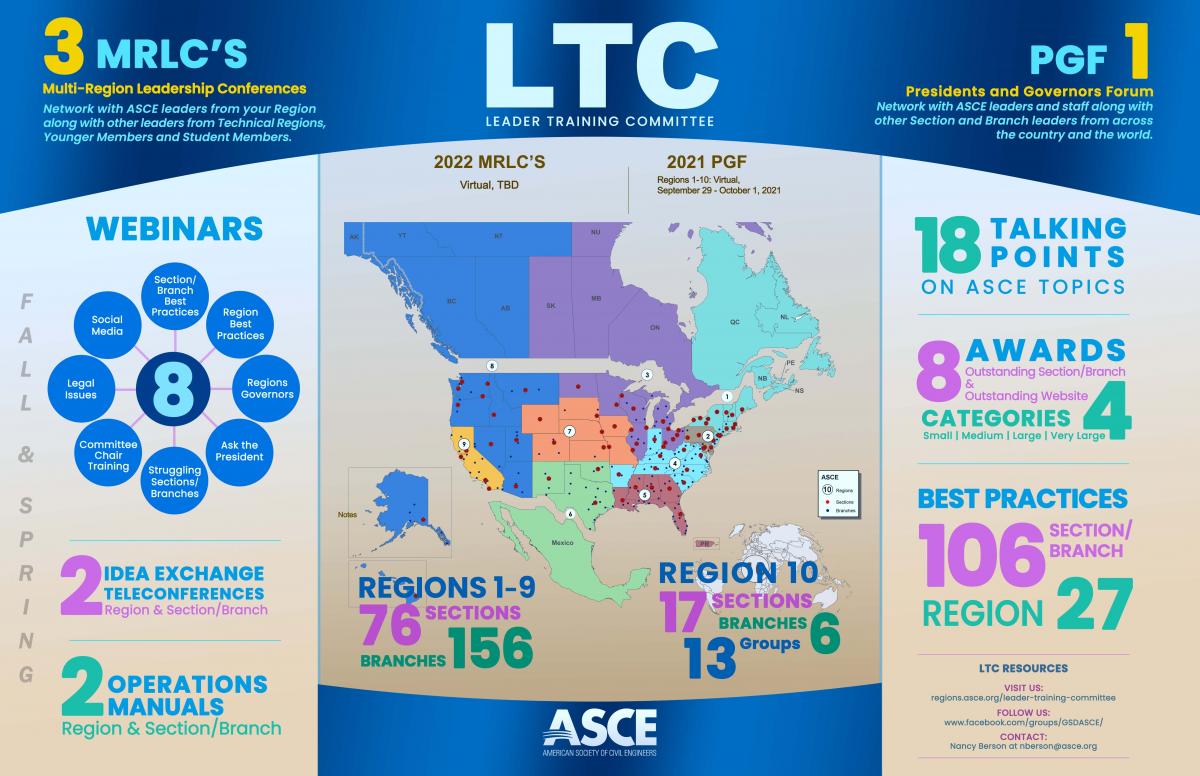 ASCE's Leader Training Committee and their families taking a break for some lobster at their Summer 2019 committee meeting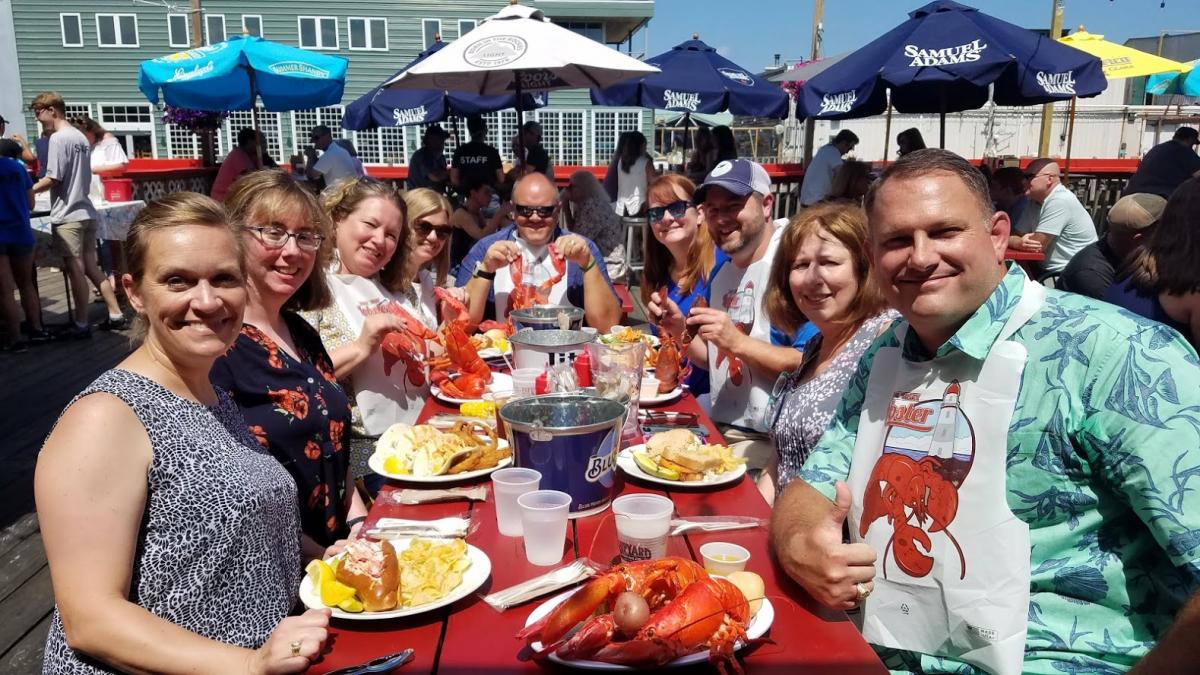 ASCE's Leader Training Committee enjoying Atlanta's finest cuisine at their Spring 2019 committee meeting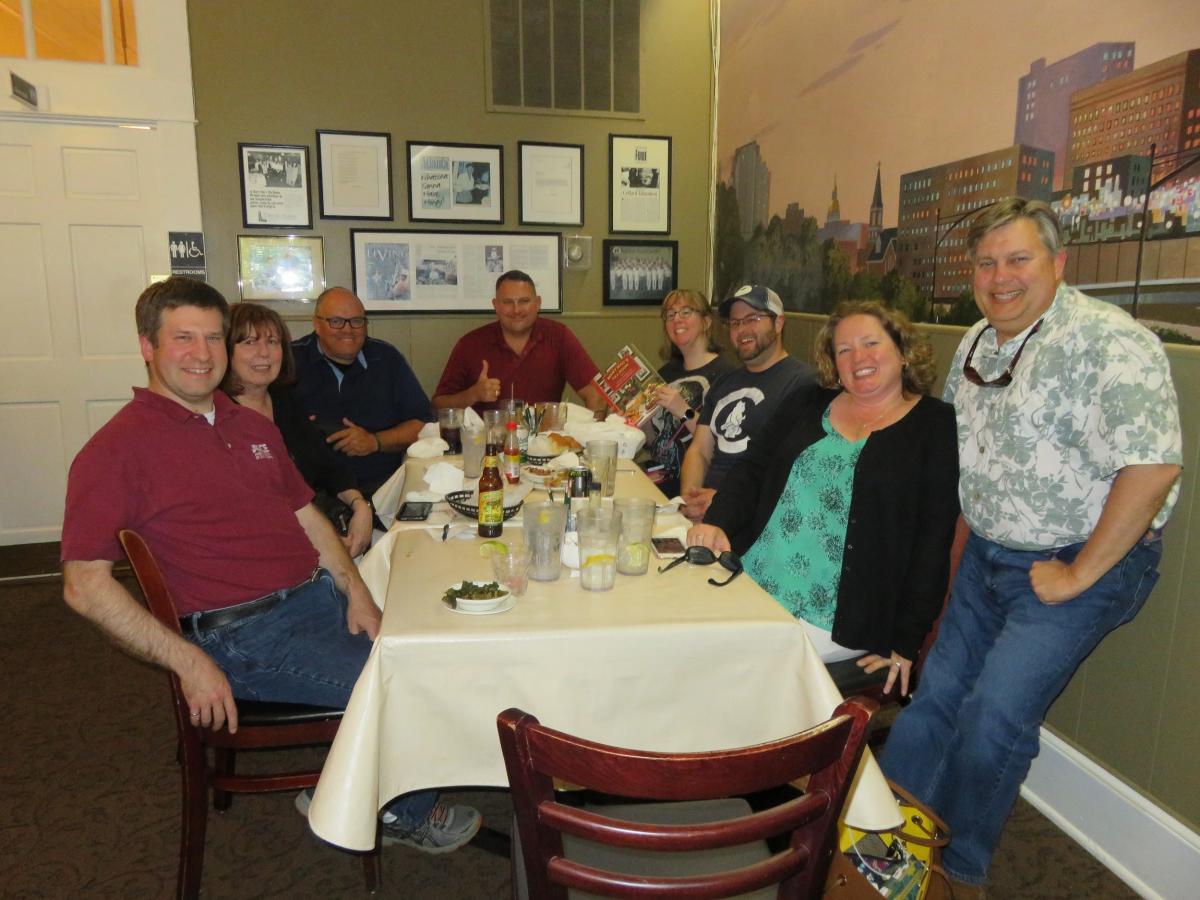 Group Photo from LTC Committee Meeting Summer 2018 at Lehigh University in Bethlehem, PA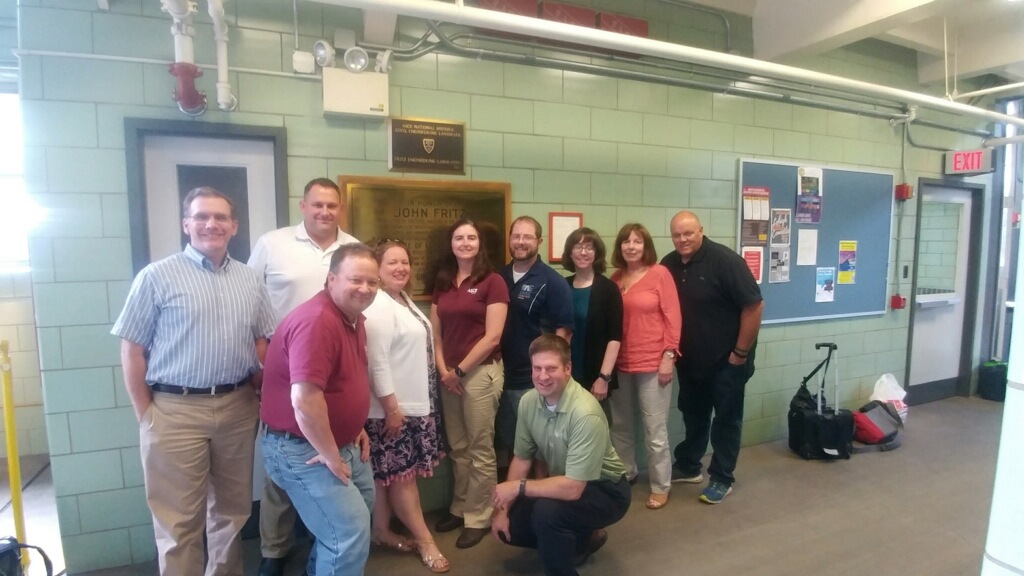 ---