Welcome to the Leader Training Committee's Website!
Message from the Chair
Happy (almost) Fall!
Even though the high temps of summer will soon be a distant memory, LTC programs are heating up for their fall launch. The Presidents and Governors Forum (PGF) is on the docket for September, and webinars and other programs are in the works. As always, you can find all our scheduled upcoming events on the LTC website at the Events page.
As we strive to make your ASCE life easier, LTC recently launched a new FAQ section on the website at our About page. And there's more where that came from! LTC will soon be launching a periodic email communication for Section and Branch leaders that will consolidate upcoming webinars and available resources and tools.
Immediately after the PGF, LTC will be going full steam ahead into the 2024 Multi-Region Leadership Conference (MRLC) planning. The dates and locations can be found on our Events page. We look forward to seeing many of you in September at the PGF, and then again in 2024 in Miami, Kansas City, or Seattle.
Finally, I'm sad to say this is my last letter as LTC Chair. It's been a great two years and I'll still be around, but Jesse Gormley of the Philadelphia Section in Region 2 will take over as Chair this October. I hope you'll join me in wishing him luck and support him as he and the rest of LTC work to support you. You're in good hands.
As always, LTC greatly appreciates your involvement and support.
Aaron Frits, P.E., ENV SP, M.ASCE, Chair of LTC
---
Leader Training Committee and ASCE Mascot Foxy Berson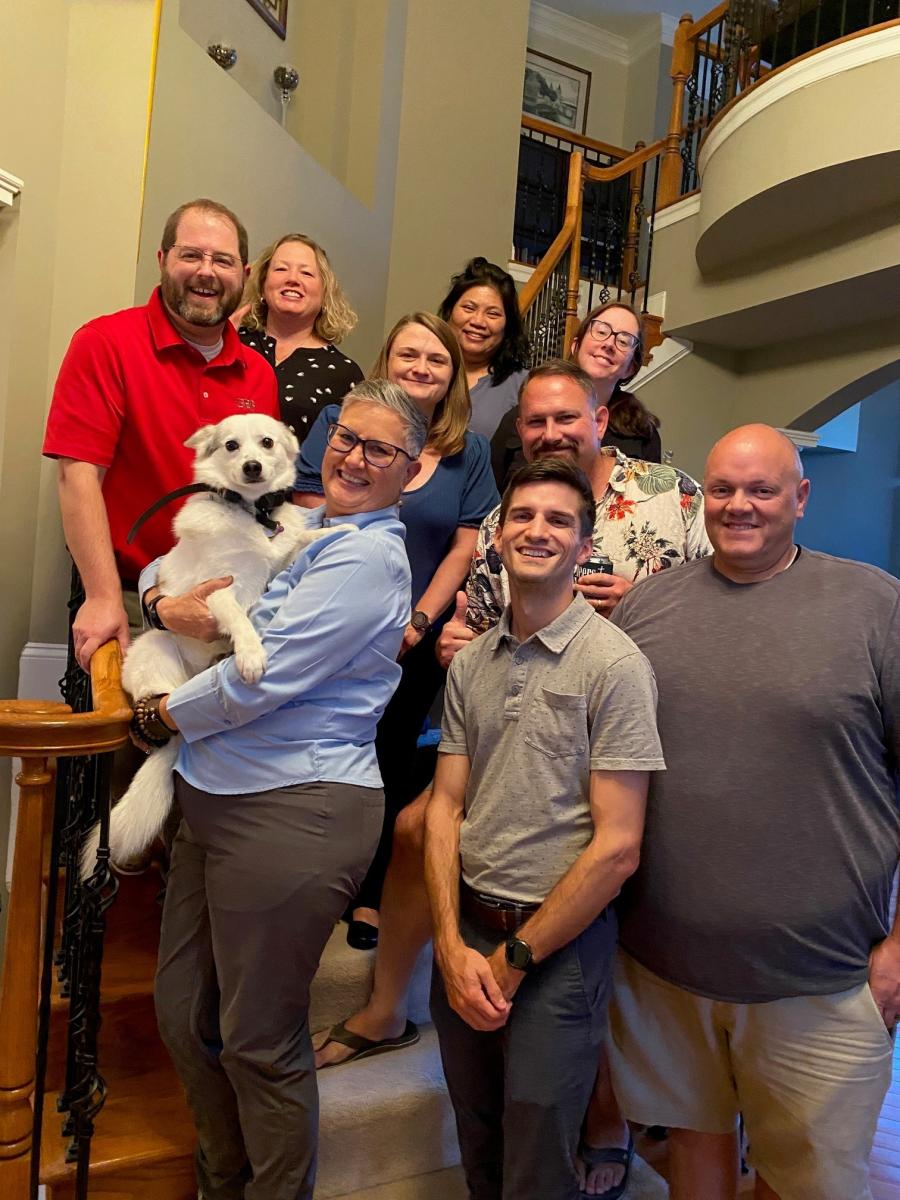 ---

Our Multi Region Leadership Conferences returned to in person in 2023 and were huge successes drawing close to 800 participants in total.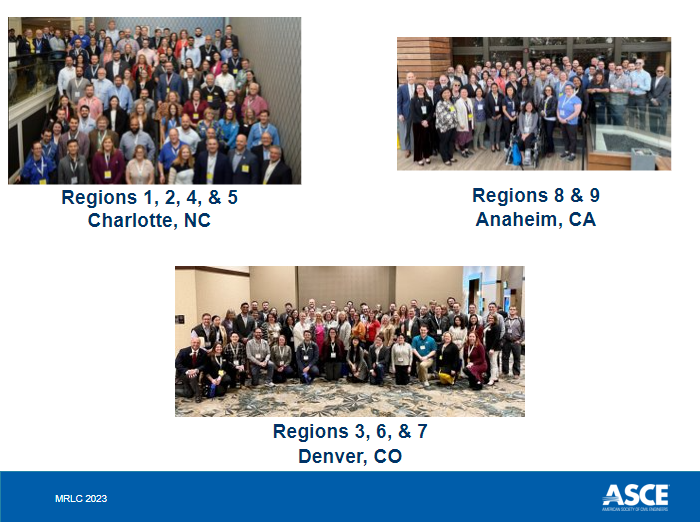 ASCE's Leader Training Committee - April 2023