Region 1 Assembly meeting (Montreal, Quebec, Canada)
Friday, September 29, 2023 - 09:00 AM - Saturday, September 30, 2023 - 02:30 PM
For the agenda, click here.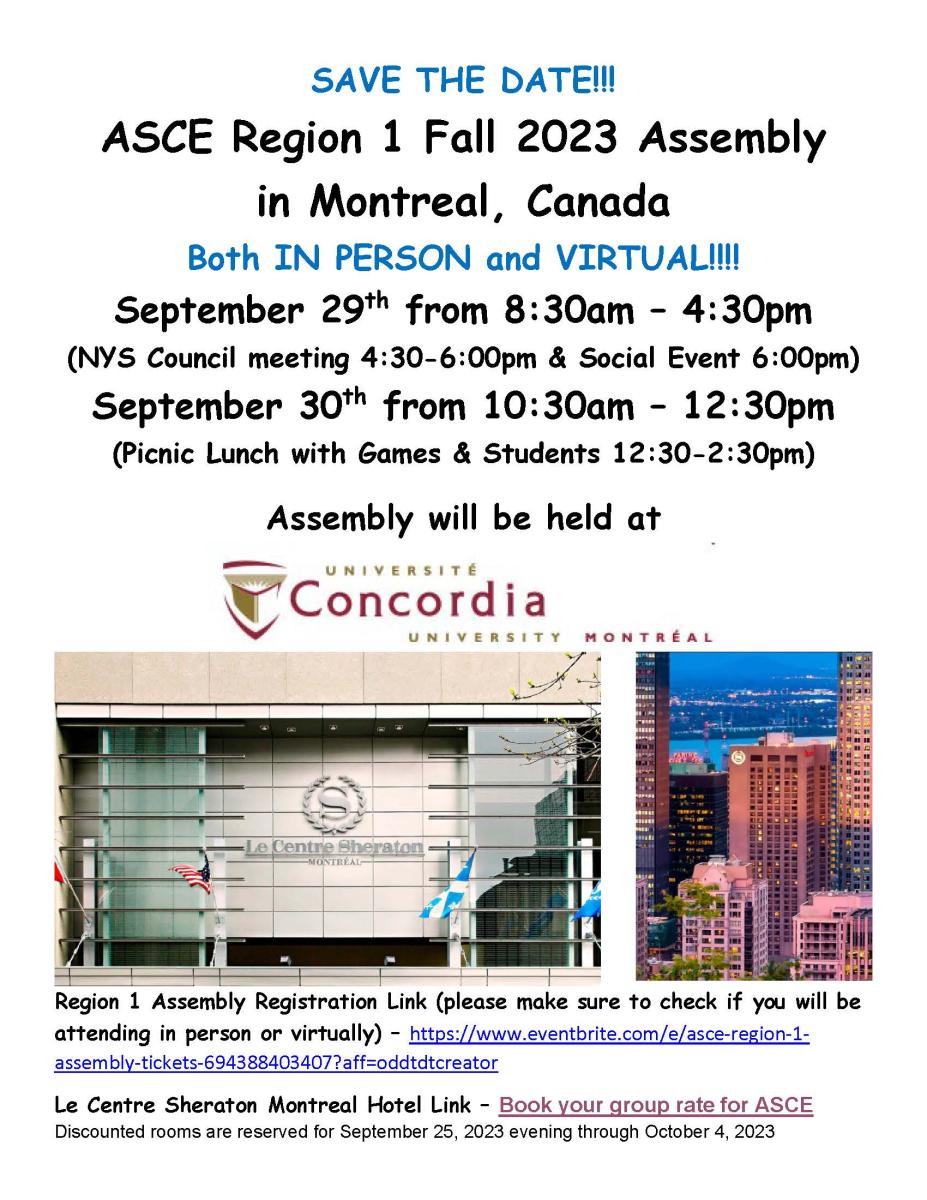 Important Times
9/29/2023
- 9am - 4:30pm - Assembly meeting
- 4:30-6pm - NYS Council meeting
- 6pm on - social

9/30/2023
- 10:30am - 12:30pm - Assembly meeting
- 12:30-2:30pm - picnic lunch, games with students
Location
Montreal, Quebec, Canada
Official hotel: Le Centre Sheraton Montreal Hotel (1201 Boulevard Rene-Levesque West Montreal, Quebec H3B 2L7)
Assembly location:
Concordia University 1455 Boulevard De Maisonneuve Ouest Montreal, QC H3G 1M8 Canada

To reserve a hotel room (at a discounted rate), click on the link below. Discounted hotel rooms are reserved from 9/25/2023 evening - 10/4/2023.
https://www.marriott.com/event-reservations/reservation-link.mi?id=1687458368628&key=GRP&app=resvlink